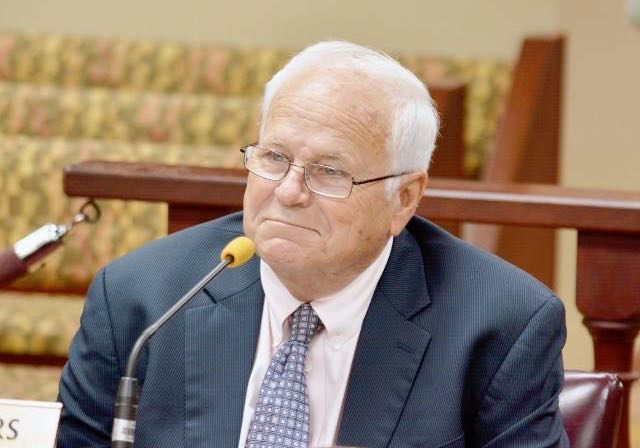 The Rules and Judiciary Committee voted without objection Friday to send the nomination of Stephen Anthony Reames to the serve on the Banking Board on to the full Senate floor for a final up or down vote.
The Banking Board receives and publishes reports from V.I. banks. It does not have statutory authority or regulatory power over banks but can demand information from them.
Reames is dean of the School of Business at the University of the Virgin Islands. He is a tenured professor who worked previously with the Texas Tech University System. Reames has a PhD in information science and a master's degree in business information, computer education and counselor education, both from the University of North Texas Computer Education and Cognitive Systems.
He has held an array of college administrative positions over the past 25 years. Reames has also worked in the private realm, for AT&T, Southwestern Bell Communications and IBM. And he has founded two corporations in Texas: one in private network-auditing and the other in data communication maintenance.
Along with working at UVI, Reames heads up his own consulting firm: Reames Educational Consulting Group. In his testimony, Reames said he has worked at expanding UVI programs.
"Since my tenure at the university, the faculties have transitioned our current bachelor of arts program by replacing the Business School BA degree into five bachelor of business administration degrees, thereby allowing the students more concentrated courses in their chosen discipline," Reames said.
He also said they have added to the existing Master of Business Administration, another program called the Executive Master of Business Administration for working professionals on weekends. And Reames pointed to UVI's new master's program in accounting, saying it helped students prepare to sit for the certified public accounting and certified management accounting professional licensing examinations.
In the last year, during his tenure as dean, the School of Business at UVI has increased enrollment by 30 percent and is now larger than the rest of UVI, seeing more than 90 graduates in 2016, he said.
Reames said that as a member of the Banking Board, he wants to see the Small Business Development Center play a larger role in helping new and aspiring small businesses apply for business loans, set up new businesses and better understand what it takes to run a business.
Voting to send Reames on for a final up-down vote were Sens. Kenneth Gittens, Jean Forde, Novelle Francis, Nereida Rivera-O'Reilly and Justin Harrigan. Sens. Neville James and Janette Millin Young were absent.
This is the fourth person nominated to the Banking Board nominee this year. Rosalie Javois, Richard Grant and Laurel Hewitt-Sewer were approved to the board by the Legislature in February.(See Related Links below)