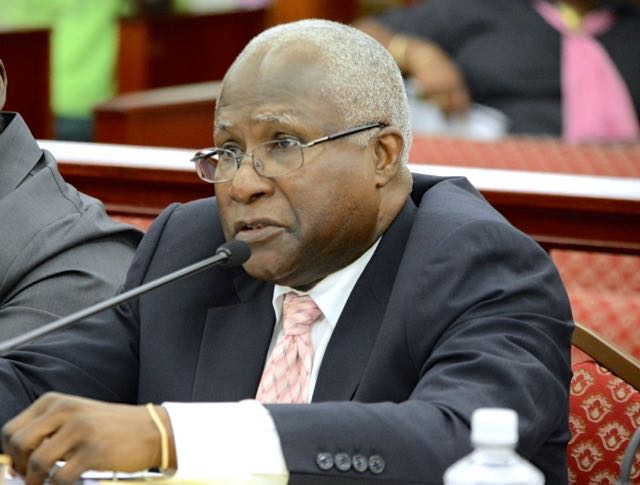 Resuming its personal loan program as mandated by the Legislature would violate the Government Employee Retirement System's legal duty to prudently manage its investments, GERS officials told senators during budget hearings Thursday.
The GERS trust fund has been in crisis since at least 1998, due to insufficient employer and employee contributions; a series of legislative mandates to increase benefits and offer early retirement incentives; agencies' failure to pay mandated contributions; and a declining employee to retiree ratio. Investment decisions and loans to Havensight Mall, Carambola Resort and others may also account for a few percentage points of the unfunded liability but are not the cause.
Since the early 2000s, the system has been selling off ever-greater portions of its trust fund to pay current benefits. For years, it has been projected to have sold all its liquid assets by 2025 and be forced to drastically cut benefits. However, GERS investment manager Bruce Thomas said Thursday that poor market performance and a potential downturn from the British exit from the European Union may hasten insolvency.
The GERS system stopped the loan program for retirees and active employees in August 2015, with board members and officials saying at GERS meetings and during Senate hearings that the system could ill afford to have long-term loans in its portfolio when it has to liquidate the last of its assets to pay benefits. Doing so would risk being forced to sell the loans at a large loss, according to GERS officials.
In May, the Senate passed legislation intended to force GERS to restart its personal loan program on a limited basis, for one year, lending as much as $20 million. The small amount and limited term were meant to enable GERS to resume the popular lending program without adding to its difficulties, on the theory that those loans would generate income and would be paid back before the system collapsed.
On June 17, the GERS board voted unanimously not to restart the loan program.
GERS Administrator Austin Nibbs told the Senate Finance Committee the decision was in consideration of the agency's "fiduciary responsibility" to its members.
The issue is not just the proposed one-year, $20 million extension, but also the prospect of adding that to an already large personal loan portfolio. Nibbs said the loan program still had 8,090 loans on its books, totaling $138.3 million, down from 8,716 loans at $156.9 million as of August 2015.
Several senators sharply questioned how GERS could simply decline to follow a mandate passed by the Legislature.
"It's not that we don't want to, senator. We have a liquidity problem," Nibbs told Sen. Kurt Vialet.
GERS deputy general counsel Ishmael Meyers cited sections of V.I. law requiring GERS to make investments "in accordance with prudent investor standards."
Sen. Sammuel Sanes asked, "Didn't the law signed by the governor simplistically state that the loan program will be reinstated?"
Meyers said, "Maybe from a simplistic point of view. However, you have to look at the totality of the laws that govern GERS. The board has a fiduciary responsibility to the members of GERS and, in terms of investments, we have to follow the prudent investment standard."
Sen. Tregenza Roach asked Nibbs to "respond to claims that the loan program brings back greater interest than other investments."
Nibbs said that though 8 percent interest was charged on loans, the net receipt was "closer to 4 or 5 percent, possibly less."
Vialet pressed Nibbs and GERS staff on whether the rate of return on those loans was lower than on other loans, such as a 6 percent loan to Kazi Foods and a 6.5 percent loan to V.I. Finest.
Nibbs said, "The board has said at this time we cannot. If we can get the funding, if this body had given us the funding, we could, but not with the portfolio funds," he said.
Vialet said of the loan program, "I'm hoping we can come up with some money and just give you the $20 million so you don't have an excuse. That would be a nice result."
GERS is funded from its investment returns and does not receive a budget appropriation. No votes were taken during the budget hearing.
Present were Vialet, Sanes, Sens. Positive Nelson, Marvin Blyden, Tregenza Roach, and Clifford Graham. Sen. Kenneth Gittens, a nonmember, was also present. Sen. Myron Jackson was absent.