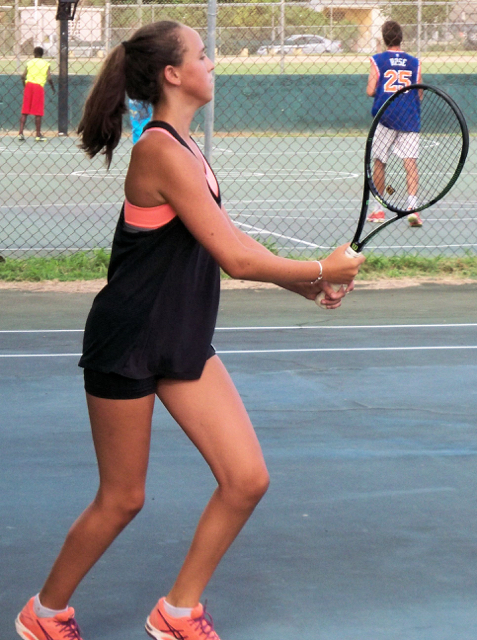 St. Croix players dominated tennis in the Department of Sports, Parks and Recreation first Territorial Youth Sports Festival Friday and Saturday at Canegata Park.
Alec Kuipers and Ava Neuburgher-Highby, both representing St. Croix, won the gold medals for singles in the male and female divisions respectively.
The St. Thomas players who flew over to take part in the tournament grabbed one gold medal. Brittany Leonard and Grabrielle Boschulte won female doubles. Kuipers and Kansan Wheatley won the male doubles.
The Territorial Youth Sports Festival, for youths age 13 to 15, had teams from St. Croix, St. Thomas, and St. John, competing in various sports from Wednesday through Saturday on St. Croix. The sports included baseball, softball, basketball, volleyball, tennis, swimming, boxing, track and field.
John Wilkins, originally from St. Thomas, now training nationally ranked juniors and ATP tour players in Florida, coordinated the competition.
"Overall it was a great event for the kids," Wilkins said. "They got to play in a lot of matches and see different levels of play."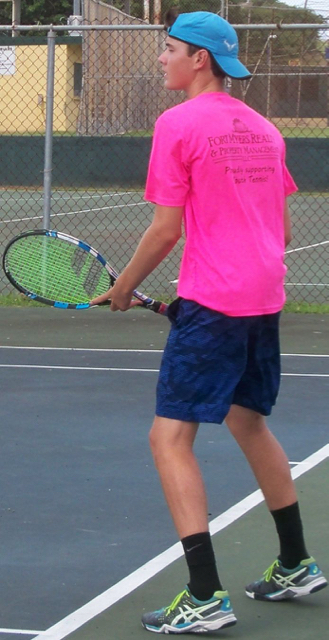 In the two-day tennis competition, 31 matches were played.
An awards ceremony for the Sports Festival athletes was set for 5:30 p.m. Saturday at Central High. Sheherah Lavelle and Naurani Persand picked up silver medals for second place in female doubles, and Nayan Bansal and Noah Trotman took second place in male doubles.
The singles female winner, Ava Neuburgher-Highby, now lives in Austria but was visiting St. Croix and her father Beech Highby. The singles winner, Alec Kuipers, is the son of Kelly and Anton Kuipers.
Wilkins was once the number one player in the Virgin Islands. He competed on the professional tennis tour and held a top-three ranking in the Caribbean during his time on the tour. He returns to the territory when asked to help train young Virgin Island tennis players or coach teams in international competition. He founded SpotSports, a company dedicated to training tennis players.
In a news release, Pedro Cruz, commissioner of Sport, Parks and Recreation, commended department coordinators, the Olympic Committee and the respective sports federations for their input in organizing the sports festival.
"It is indeed a great opportunity for our young athletes to showcase their talents and improve their sports skills," he said.