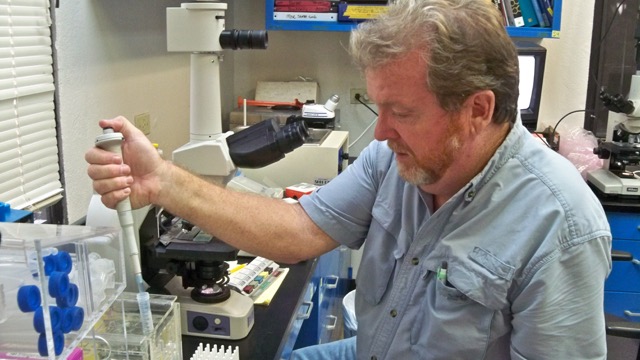 Researchers in the University of the Virgin Islands Agriculture Experiment Station are excited about the special sheep they are raising on St. Croix. The St. Croix white hair sheep rams have been chosen to have their semen banked in the National Animal Germplasma Program in Fort Collins, Colo.
According to UVI research professor Robert Godfrey, the program under the USDA Agriculture Research Service collects and banks samples from agriculture animals. They preserve semen, embryos and tissues that contain genetic material of cows, pigs, goats, sheep, fowl and fish.
Researchers evaluate collected samples to find ways to preserve genetic material. They are evaluating DNA to determine pedigrees, ancestry and lineage of animals that may potentially to be used for specific breeding purposes.
Godfrey said, "The animals can be tracked through this system."
The sheep, without thick wool and raised specifically for meat, were brought from Africa during colonization of the island, Godfrey said. He explained they are a special type of sheep and are pretty hardy in adapting to the climate. He said they tolerate the heat, humidity and drought well and they eat tropical forage.
The sheep convert grass to a viable protein, Godfrey said, adding that at UVI, the research team is selecting and successfully breeding the sheep to produce more twins.
"Our sheep are pretty hardy," Godfrey said. "The best thing about the sheep is their resistance to intestinal parasites. This saves farmers money – eliminating the need for medicine."
Godfrey said the southern states have issues with the parasites so they could possibly use the sperm bank to start production of the white hair sheep.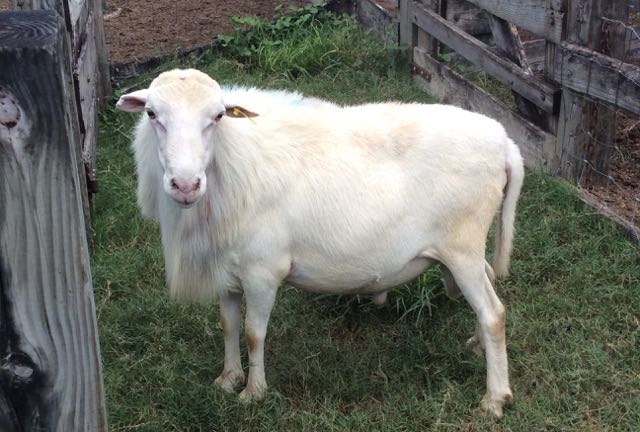 Nine rams were used in the semen collection and samples in test tubes were evaluated, diluted in an egg yolk media and packed in blue ice packs for shipment to Colorado, and then sent out Tuesday and Wednesday by FedEx with overnight delivery. All collection, packing materials and shipping costs were paid for by NAGP.
Godfrey said Bethany Bradford, Department of Agriculture veterinarian, assisted with health testing the rams, adding that research analyst Sue Lakos kept meticulous records.
The herd at UVI consists of 100 breeding females, 18 rams, 50 weaned lambs and 50 nursing lambs.
Godfrey said they also sent samples to NAGP in 2008 and it was time for new genetic samples.