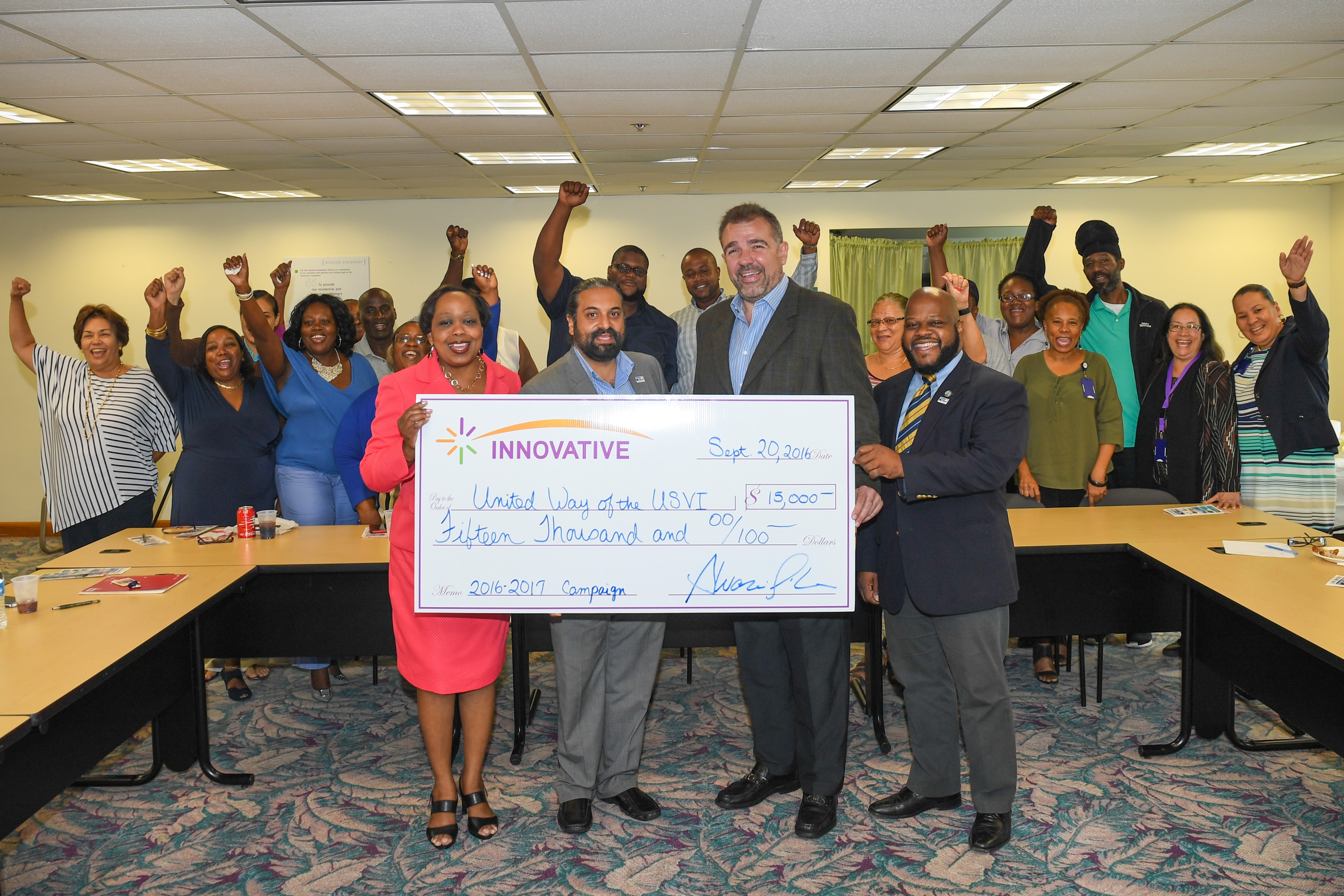 Innovative, the leading telecommunications provider and one of the largest donors to charitable organizations, schools and non-profit organizations in the territory, recently presented a $15,000 check to the United Way of the U.S. Virgin Islands.
Innovative and its employees through payroll deduction, have been longstanding supporters of the United Way. Over the last 10 years, with the combination of company donations, in-kind services and employee contributions, Innovative has contributed over $430,000 to the United Way.
Last week, the United Way visited Innovative offices on St. Thomas and St. Croix to present the 'Local Community Impact and Outreach Agenda' to advance health, education and economic stability needs in the territory. Employees attended the presentation to learn more about the United Way's initiatives and the services offered to effect positive changes in the community.