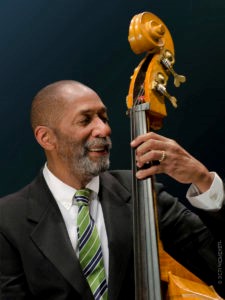 Dion Parson and the United Jazz Foundation have announced that six students from the U.S. Virgin Islands Youth Ensemble are scheduled to perform at the Kennedy Center National Jazz Master's Award Gala reception at 6 p.m., Friday, Oct. 7. The youth ensemble is composed of:
Keshawn Hardy (band leader/ trumpet) — 11th grade, Education Complex on St. Croix
Sherwin Williams (saxophone) — University of the Virgin Islands on St. Thomas
Tariq Lionel (piano) — University of the Virgin Islands on St. Croix
Uriel Rogers (bass) — 11th grade at Charlotte Amalie H.S., St Thomas
Eljhaie Brathwaite (steel pan) — 12th grade at Charlotte Amalie H.S., St. Thomas
Joshua Ferrell (drums) — 12th grade at Antilles School, St. Thomas
The very talented young V.I. musicians will help celebrate this year's honoree, Ron Carter, a bassist and music educator who has performed with such notables as Cannonball Adderley and Miles Davis. The Bank of New York Mellon Jazz Living Legacy Award is among the highest honors the United States bestows on living legend jazz musicians in recognition of their lifetime achievements and exceptional contributions to the advancement of jazz.
The ensemble was selected to perform at this year's event after The Mid-Atlantic Arts Foundation — a foundation established in 1979 to promote and support multi-state arts programming in seven Northeastern states, the District of Columbia and the Virgin Islands — observed them during a foundation conference in the U.S.V.I. in May 2016.
The young musicians are scheduled to be in Washington, D.C., Oct. 5-9. Although the invitation, notification and travel are short, they will maximize this incredible opportunity by incorporating visits to several national and historical sites and colleges including the White House, Capitol Hill, the National Museum of African American History and Culture, and the George Mason, Howard and George Washington universities.
Parson said, "We give thanks to the Government of the Virgin Islands, The Prior Family Foundation, The Community Foundation of the Virgin Islands and private corporate sponsors that helped to make this trip and experience possible for these talented students."
For more information on contributing to or sponsoring this trip, contact Nicole Parson at Nicole@unitedjazz.org or (646) 725-3353.