The Virgin Islands Department of Education's Office of the Insular Superintendent in the St. Thomas-St. John District held its sixth annual Parent Conference on Sunday, Sept. 25 at Marriott's Frenchman's Reef Beach Resort where keynote speaker LaMonte Geddis, a Freedom School advocate and educator, encouraged parents to write love letters to their children. The letters were an effort to tangibly express their commitment to their children's successes.
In his dynamic presentation, Geddis urged parents to listen to their children, and be aware and interested in their lives. Over the course of his career, he said he has learned that students of lower socioeconomic statuses are also susceptible to emotional poverty, love poverty and mental poverty. He pointed out that parents can make a difference in their children's lives by simply showing attention and affection.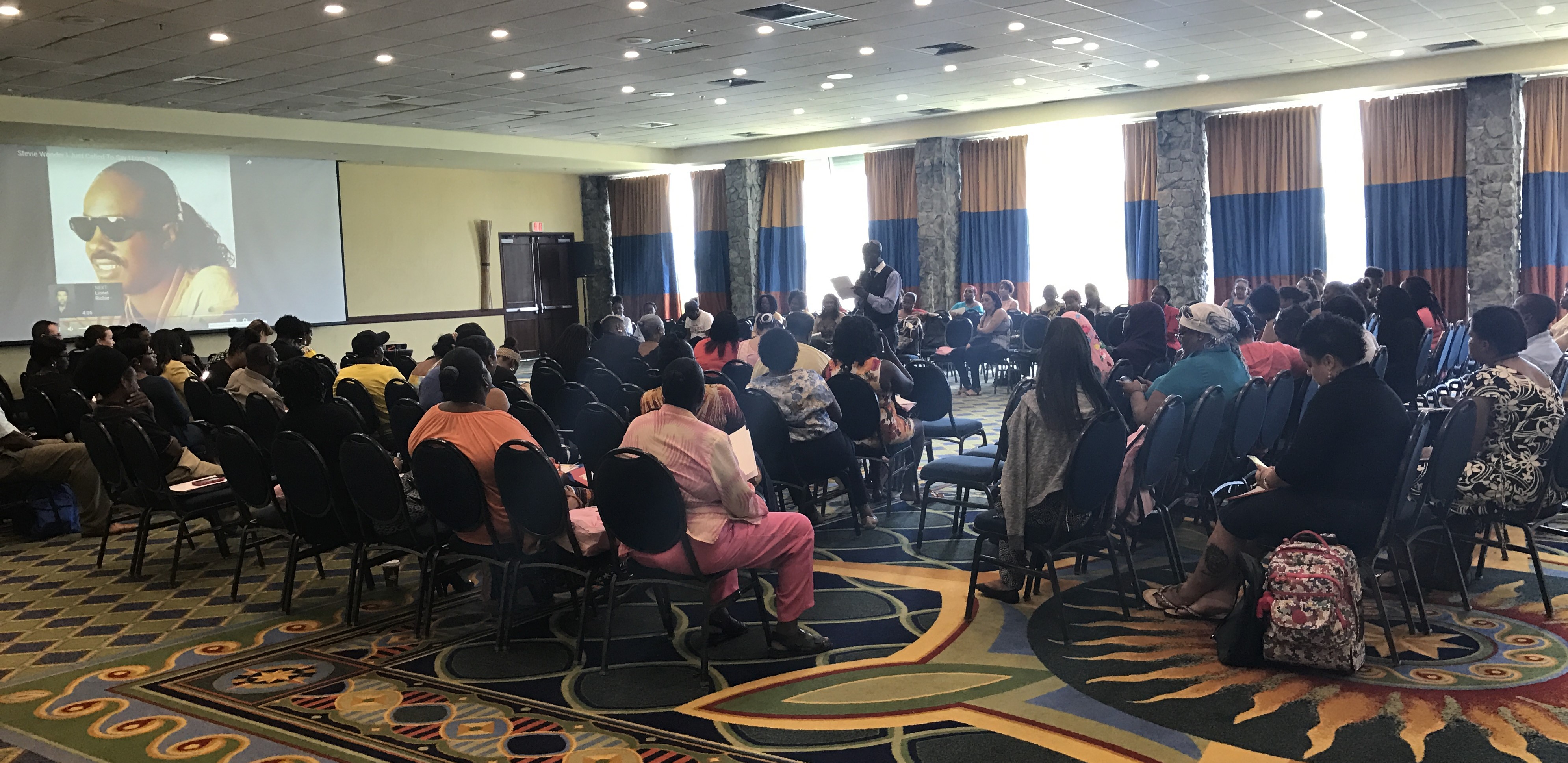 More than 200 participants attended this year's conference, which was themed "Sharing a Vision of Student Success." The conference's goal was to provide parents and guardians of public school students with the tools necessary to raise successful children. There were a host of workshops geared toward helping attendees achieve that goal.
Breakout sessions were held on time management, special education, bullying, Internet safety, STEM, co-parenting and sexual abuse. Vendors from various departments, organizations and agencies provided attendees with information about their services.
The opening session included welcoming remarks from district officials including Superintendent Dionne Wells-Hedrington, who assured parents that student success is the main focus of her office. She promised that the faculty, staff and administrators of each school would work tirelessly to ensure students perform to the best of their ability. However, student success is a joint effort between the schools and the parents, she said.
The conference will remain an integral part of the mission to help each student become successful. It was organized by Jerae Forde, St. Thomas-St. John director of school and community affairs.