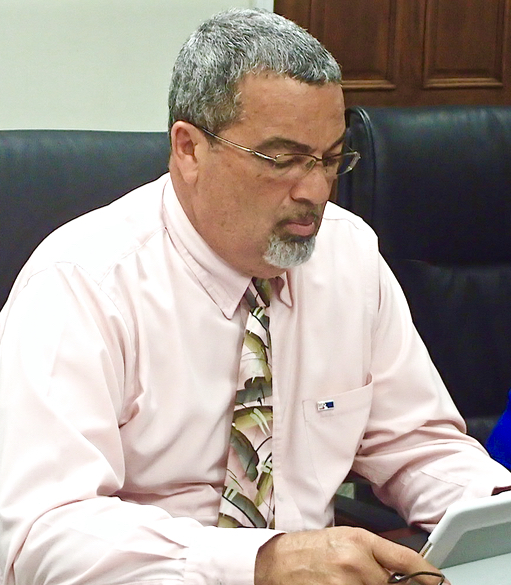 The governing board of the Virgin Islands Economic Development Authority, the V.I. Economic Development Commission and V.I. Economic Development Bank adjusted tax benefits for several businesses, approved two new companies and raised staff salaries during a long meeting Thursday on St. Croix.
The Economic Development Commission (VIEDC) considered new applications for tax benefits from four Virgin Islands companies. They also discussed modifying and compliance matters for 10 current beneficiaries.
The businesses seeking initial benefits with the EDC presented financial information and supporting documents at a previous hearing. Thursday, the board heard comments from the staff and voted in line with most of the staff recommendations.
– On St. Croix, Carambola Zip Line, LLD, was approved for initial tax benefits for 30 years. They will be required to invest $500,000 in infrastructure, employ 24 people, make annual charitable contributions of $15,000 and provide $7,000 for scholarships.
– Organa Brands, LLC, a manufacturing plant on St. Thomas also was approved for first time benefits. They will pay, insure and provide retirement plans for 26 full time employees. Their requirements include $75,000 in donations and scholarships every year.
– Benefit plans for three EDC participants were modified, including Oson, VI LLC, a financial services company was granted an additional five years and will be required to employ five people and donate $50,000 to charity, annually.
– The contract for Tramway Properties, Inc. on St. Thomas was modified with reduced requirements for number of employees (from 28 to 14) and charitable obligation of $6,000 a year plus donations of tickets and a free day for VI residents.
– The beneficiary contract for St. Thomas's Fintrac, Inc., an agricultural consulting firm, will be modified to extend benefits for 10 more years. The company will be required to invest $250,000, employ 16 people and donate $50,000 to charity.
– EDC tax beneficiaries receive as much as 100 percent exemption from gross receipts, property and personal income taxes for 10, 20 or 30 years and in return provide insurance, paid vacation and retirement plans for employees. Most are required to purchase property and invest in infrastructure.
– Benefits were denied for applicants AAC-Air Ambulance Caribbean, Inc. or Aero MD and DASREP LLC, a fuel supply company. The board voted that neither company would enhance the territory sufficiently because there were similar services in place and in the case of DASREP, the Virgin Islands would forgo $8 million in gross receipts taxes if exemptions were approved.
During an executive session, reconsideration of an application from Secret Harbour Beach Associates, LLLP, was put on hold and the board voted to require CI USVI, LLC pay $65,000 because of non-compliance or face termination of benefits.
Most of the compliance and application issues were discussed in executive session. However, several that did not involve financial or personnel matters were approved in public.
– American Management Solutions, LLC was granted a settlement of $200,000 which included VIEDA fees and a donation to the V.I. Department of Educations STEM program to fulfill the charitable donation requirement. AMS was granted a tax deferral certificate in 2007 and then requested a suspension of its benefits from 2009. VIEDC determined the company owed more than $230,000 in charitable donations and $12,500 for internships and other fees. The board voted to settle for $200,000 and terminated the certificate.
– The deadline to invest $130,000 for property improvements was extended to Diam Management LLC. The company requested extensions in 2013 and 2014 to take advantage of changes to the V.I. law identifying enterprise zones before buying property. Claude Gerard, director of compliance, informed the board that Diam Management spent $950,000 on property in 2015, fulfilling its obligation.
– The board also voted to close the file for Hampden Watch Company, Inc. a company that was granted benefits in 1974 and went out of business in 2008. The company owed no fines and met all EDC requirements before 2008.
– MCS, LLLP, a financial consulting company, was granted benefits in 2013 and was allowed to terminate its contract in 2016 when the company closed its doors on St. Croix. Gerard said MCS, LLLP complied with all terms of the contract, even providing a generous severance package for employees.
– Denali Asset Management, LLLP was given permission to transfer ownership to trust accounts for the two principles of the company.
During the VIEDA meeting, the board raised salaries for union and non-union staff that included three percent increases retroactive for 2014, 2015 and 2016. Employees will receive a five percent increase for 2017.
"Thank you for the slight increase after five years with no increase," acting CEO Wayne Biggs said after the vote.
During the same meeting, the board voted unanimously to re-elect the same officers for 2017: Jose Penn, chairman, Phillip Payne, vice-chairman and Avery Lewis, secretary. The other board members are Eugene Farrell, Haldane Davies, Juan Figueroa, Sr. and VI Labor Commissioner Catherine Hendry. All members were present throughout the 12-hour meeting.