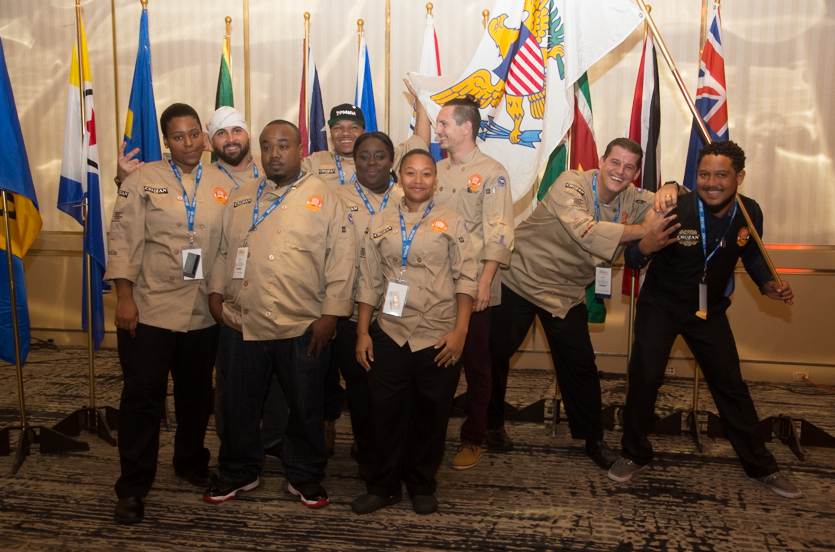 Netfa Romain of JNR Media Solutions, creator of "USVI Ambassadors with Netfa Romain," is introducing an all new documentary series to the territory called "Taste of the Caribbean: Team USVI."
Romain and the USVI Hotel and Tourism Association (HTA) teamed up to bring this all new television series to television screens territory-wide. It is a new culinary arts TV documentary series focusing on the USVI Culinary Arts team and its journey to Miami, Fla., to compete against the Caribbean's best chefs for culinary gold at "Taste of the Caribbean."
The show will begin broadcasting at 8 p.m., Saturday, Jan. 14, and will air for five straight Saturdays until the finale.
"I first learned about Taste of the Caribbean over a decade ago while covering the event for CBS-TV2's News2, and during this experience, I thought this would be a great television show," said Romain, News2's former news director.
Fresh off the heels of his fourth season of USVI Ambassadors, the local director and producer reached out to Lisa Hamilton, president of the USVIHTA with the idea.
The show features USVI Culinary Team members: Shaun Brian, Regine Abraham, Michael Matthew, Edward McNamara, Tatiana Connor, Kilian Werner, Natalie Buckner, Michael Grau and Frank Robinson.
Romain says he hopes the show will spread pride amongst Virgin Islanders knowing that such talented individuals are living and working in the territory and taking the culinary game to the next level. He hopes to return to the 2017 competition with his team to produce a new show and hopefully expand on the foundation JNR Media Solutions and the USVI Hotel and Tourism Association has built in this first production.
Romain thanks CBSTV2 and sponsors of the show WICO, International Capital & Management Company, First Bank and the USVI Department of Tourism. Contact: Netfa Romain at netfa@jnrmediasolutions.com Or visit Video Promo at https://www.youtube.com/watch?v=5OBnPf_0Rgc&feature=youtu.be