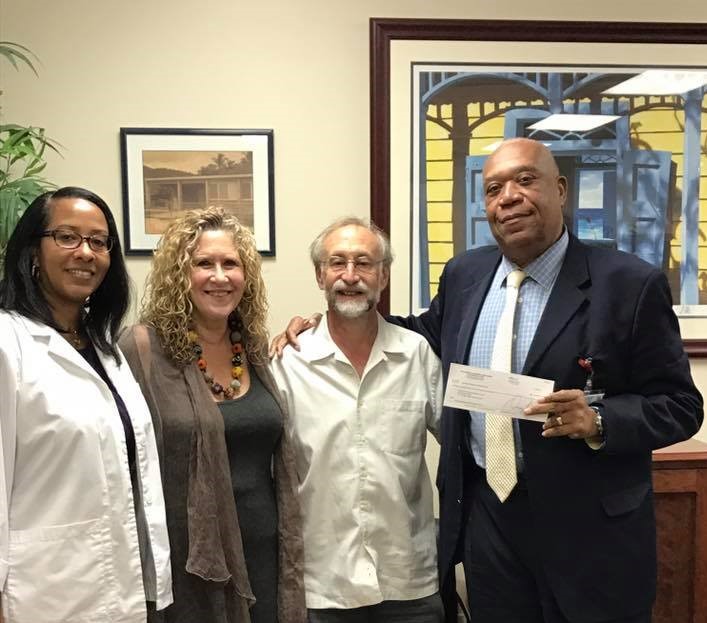 The Bennie and Martha Benjamin Foundation, dedicated to improving healthcare in the Virgin Islands, has awarded grants to medical facilities which further the quality of health care in the territory. One example of this is the foundation's donation last week of $19,146.50 to the Schneider Regional Medical Center (SRMC) to support the nurse extern program.
"The Bennie and Martha Benjamin Foundation Inc. has been a steadfast supporter of the nurse extern program for over 10 years. We are incredibly grateful for their continued support of this program, which is so important to our territory," said hospital CEO Bernard Wheatley.
The Student Nurse Extern Program, established in 2005, provides training to University of the Virgin Islands nursing students and prepares those students to easily adapt to the hospital setting once they are licensed. Each year up to 16 nursing students are accepted in to the program. These students are exposed to a range of clinical learning and working experiences that supplement lessons taught in the classroom throughout the year. The foundation supports this program to enhance the health care services in the U.S.V.I. by helping educate students seeking advanced degrees who are committed to staying in the territory to practice in their chosen fields.
Any current UVI sophomore or junior nursing student who would like to learn more about the nurse extern program is encouraged to call Chief Nursing Officer Darice Plaskett at 776-8311.