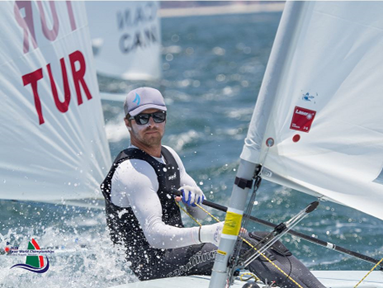 The Virgin Islands Sailing Association (VISA) has awarded Cy Thompson, two-time Olympic Laser sailor, the coveted title of 'Virgin Islands Sailor of the Year' for 2016.
"Cy qualified early for Rio 2016 and trained with top sailors in the class the previous 18 months. The last nine months up to the Olympics, he gave up his personal life and business opportunities to continue to train every day on and off the water to bring his best effort, which he did," said VISA's president, Phillip Shannon.
Thompson, age 28, is a native of the U.S. Virgin Islands and grandson of one of the territory's first Olympic sailors, Rudy Thompson.
"Being the recipient of VISA's Sailor of The Year award is a great honor and it makes everything that I've done well worth it. I'm aware that a few other Virgin Islands sailors were in contention for this award, and I am very happy that VISA has rewarded my efforts for the many years I spent training and competing with the ultimate goal to race in the 2016 Olympic Games," said Thompson.
Thompson, who competed in the Laser class at the 2012 Olympic Games in London where he finished 25th, qualified for the 2016 Games at the 2014 ISAF World Championships in Santander, Spain.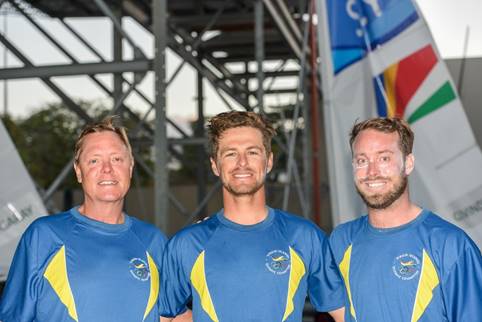 The VISA award caps an incredible year of achievement for Thompson that started 12 months before the games when he won the CORK Olympic Class Regatta in Kingston, Canada, for the second year in a row. He moved on to finish 8th at the Sailing World Cup Qingdao, in China. Thompson started 2016 by placing 20th at the Sailing World Cup Miami and 24th in the Trofeo Princesa Sofia in Palma Mallorca, Spain, making it into the extremely competitive Gold fleet in each of these last two events. He then turned his focus to comprehensively working with his coach, Vaughn Harrison, at the International Sailing Academy in Puerto Vallarta, Mexico, as well as at the Olympic venue in Rio de Janeiro, Brazil.
One week prior to the opening ceremony in Rio, Thompson learned he would be the flag bearer for the entire U.S. Virgin Islands Olympic delegation.
"It is the greatest honor to carry your country's flag at the Olympic Games. It is also very hard to put into words the emotions I felt when our VI team stepped into a stadium filled with 80,000-plus people cheering us on. It made me so proud coming from such a small nation and realizing the sacrifices we as athletes put ourselves through to earn that privilege. Parading in Maracana Stadium amongst 205 other countries was truly an unbelievable experience," said Thompson.
Thompson, who started sailing at age 4, credits his parents and grandparents for laying the groundwork for his sailing career by teaching him to be competitive and respectful, two traits that shaped his determination to pursue the sport at its highest level. He also acknowledges his U.S. Virgin Islands upbringing, both the natural environment in which warm weather and strong trade winds makes it possible to sail year-round as well as the sailors with whom he grew up sailing. These include the world's number one ranked match race Taylor Canfield, two-time Olympic sailor Thomas Barrows, and multi-time world champion Anthony Kotoun.
Looking ahead, Thompson has been invited by Canfield and his US One Sailing Team to be part of the 2017 World Match Racing Championship season.
He advises young sailors in the U.S.V.I.: "Make sure you don't lose sight of why you sail. First and foremost, you really should love it, and from there on everything else should fall into place whether you continue as a recreational sailor or take it to the next level of competitive sailing. Keeping it fun is essential to be a lifelong sailor."
VISA is the organization that administers all sailing activities in the US Virgin Islands. We are a Member National Authority of ISAF which is the International Federation that governs sailing worldwide, the Pan American Sailing Federation and Central American and Caribbean Sailing Organization. In addition, VISA was a founding member of the Virgin Islands Olympic Committee, which administers all Olympic sports in the Virgin Islands.