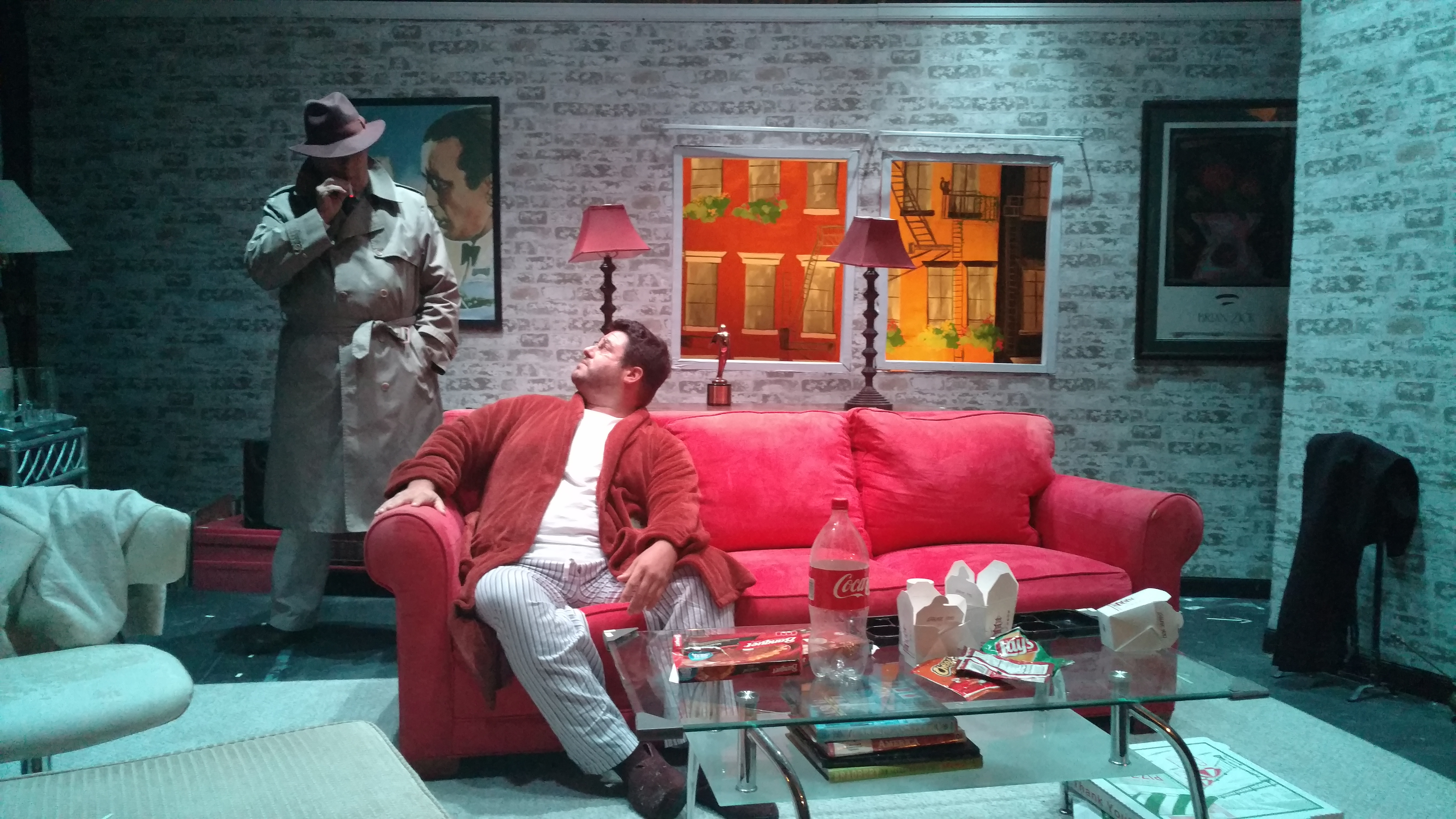 Pistarckle Theater is presenting the hilarious and popular romantic comedy "Play It Again, Sam," written by Woody Allen and directed by Frank Bartolucci. The play will open at 8 p.m. on Friday, Feb. 3, at Pistarckle Theater, 4126 Anna's Retreat, Tillett Gardens.
The play will continue through Feb. 4, 10, 11, 12, 17 and 18 (Feb. 12 is a 2 p.m. matinee performance) The play is about Allan Felix, who has a thing about Humphrey Bogart. If only he had some of Bogart's technique, but he is bookish and insecure with women Allan's hero, Bogie, comes to the rescue, with a fantastic bevy of beauties played out in hilarious fantasy sequences.
Fixed up by friends with gorgeous women, he's so awkward that even Bogie's patience is tried. Allan mostly resembles a disheveled, friendly dog and this is what ultimately charms his best friend's wife, Linda, into bed. It's a tough life, making it in the world of beautiful people — but if you can't be a hero, it helps to have one.
Local actors appearing include Leigh Goldman as Alan Felix, Paul Cater Deaton as Bogie, Chasta Clendinen as Linda Christie, Matthew Hamilton-Kraft as Dick Christie, Jada Lark as Nancy, Shayla Cruz as Sharon Lake, Darby Williams as Gina, Suehila Hodge as Vanessa, Natalya Piper as Disco Girl, Jennifer Arellano as Intellectual Girl and Kayla Clendinen as Barbara. Erin Sather and Tara Pandiscia are the understudies for the Sharon Lake role.
For more information or tickets, visit www.pistarckletheater.com or call 775-7877.
The play is sponsored by the generosity of the Virgin Islands Council on the Arts, the Prior Family Foundation and Vento Charitable Trust.