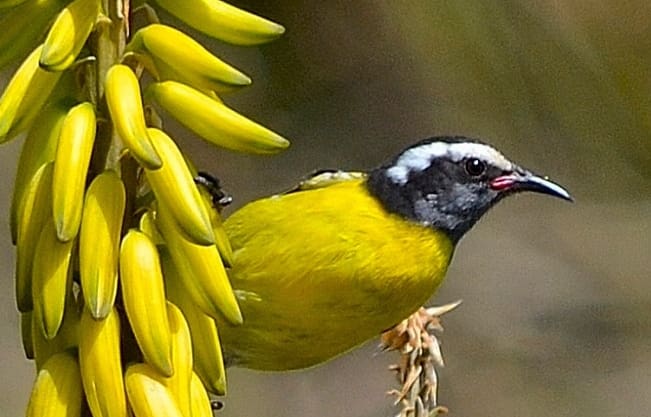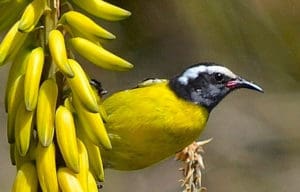 A pair of binoculars is all you might need to participate in this year's Great Backyard Bird Count, which invites community members to simply step outside and take stock of the number and different kinds of birds around them.
The St. Thomas Audubon Society is taking part in the annual four-day count, which started Friday and runs through Monday. Participants can submit their lists and location to the Great Backyard Bird Count website or to local society president Mario A. Francis, who said Friday that the count is an important tool that helps scientists learn more about the health and state of the environment.
"And here in the Virgin Islands, we have a great opportunity because birds migrate," said Francis, who spearheads monthly birdwatching trips around the district for locals and tourists. "They migrate from the north and go to the south, or from the south back to the north, and the Virgin Islands is a stopping port. They stop, they rest and they eat enough to get the energy they need to move them onto the next destination."
Birdwatching is a popular hobby stateside and Francis said Friday that he is often contacted by bird enthusiasts interested in coming down and seeing what the territory has to offer. Over the past week, 35 birders – the largest group Francis said he's hosted to date – made a stop on St. Thomas, which Francis said is currently experiencing a large migration of warblers.
"There are people that are really adamant and have this as a passion," Francis said. "It isn't every tourist that wants to just come and buy things. There are some people that are just passionate about nature."
Francis, who is known locally as "the Bird Man," said he has special spots throughout the district that are better for birding, including the Bridge to Nowhere in Estate Nadir, which he has renamed the Audubon Bridge.
"From there, you can look down in the gut there and see the birds, you can look toward the hill, or see them above you in the wires," Francis said. "The bridge is a perfectly level spot, like a birding porch, where you can see all the birds in the area."
Francis added that he is also organizing a trip to St. John on Sunday for anyone interested in going, which would provide an additional opportunity for residents participating in the Great Backyard Bird Count. The group would take the 8 a.m. ferry out of Red Hook and would make different stops around the island throughout the day.
"I want to see more locals involved in these activities because they really are a lot of fun," Francis said. "There's an old time saying, 'the early bird gets the worm,' and there's a reason for that. You have to get out there early to see them."
"I have a saying too. I say, the 'early birder gets to see the bird.' And it's a science that we can all be part of," Francis said.
Anyone with questions on the count or interested in participating in Sunday's trip to St. John can call Francis at (340) 228-2848 or email him at marioafrancis@yahoo.com.