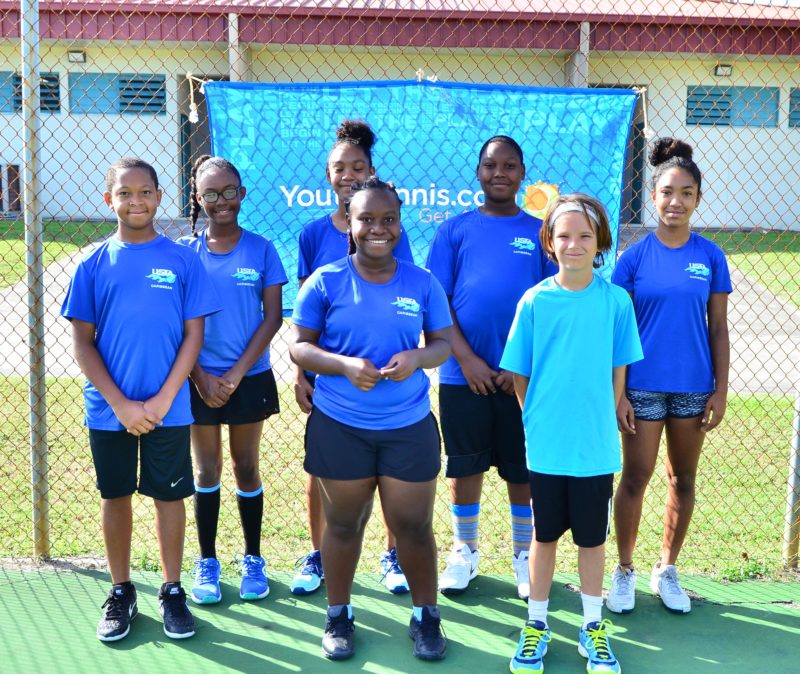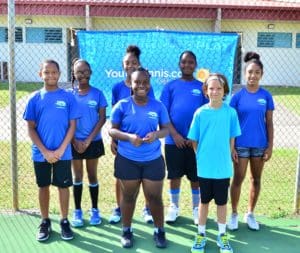 The Warriors and the Ambassadors captured the Junior Team Tennis title to conclude the Virgin Islands Tennis Association Junior Team Tennis League on May 7.
The Ambassadors won the 14-and-under division by accumulating the most points and defeating the Titans, Stinger Rays, and Serve U Rite. The Ambassadors earned 310 points throughout the league's inaugural season. Members of the Ambassadors were Fin Miller, Imani Persaud, Naurani Persaud, Maykayla Ramos, Kaiel Wheatley, Kasan Wheatley and Anaijah Peters.
The Warriors won the 18-and-under division by accumulating the most points defeating the Submarines. The members of the Warriors were Azad Daswani, Jevon Henry, Kevin Hughes, Kajal Gopwani, Taylor Robinson, Brittany Leonard, Margaret James, Toovin Phillip and Lana Estrill.
The league, which began in February, featured four teams in the 14-and-under division. Two teams were from St. Thomas and two from St. Croix. Matches were played on both islands. The 18-and-under division featured two teams from St. Thomas.
"This was a great start, opening Junior Team Tennis to our young athletes, ensuring they get the experience now to be competitive on a grander stage," said Natasha Lewis-Flynn, V.I. Junior Team Tennis League program coordinator. "We look forward to adding more age brackets and improving the level of play here in the territory."
The league was a USTA Caribbean sanctioned league affording the players the opportunity to move on to regional and national competition. The Ambassadors and Warriors move on to compete in sectionals in Puerto Rico. The winner of sectionals will go on to represent the region at Nationals.
The VI Tennis Association (VITA) is the recognized sports federation by the V.I. Olympic Committee, USTA (U.S. Tennis Assoc.), CTA (Caribbean Tennis Assoc.), and the ITF (International Tennis Federation). VITA promotes tennis throughout the U.S. Virgin Islands. VITA supports tennis training, development and tournaments for all levels of play. VITA is a V.I. non-profit organization.
The United States Tennis Association (USTA) is the national governing body for the sport of tennis and the recognized leader in promoting and developing the sport's growth on every level in the United States, from local communities to the crown jewel of the professional game: the US Open.
For more information, contact Natasha Lewis-Flynn at 626-9908 or nlewisflynninc@icloud.com.