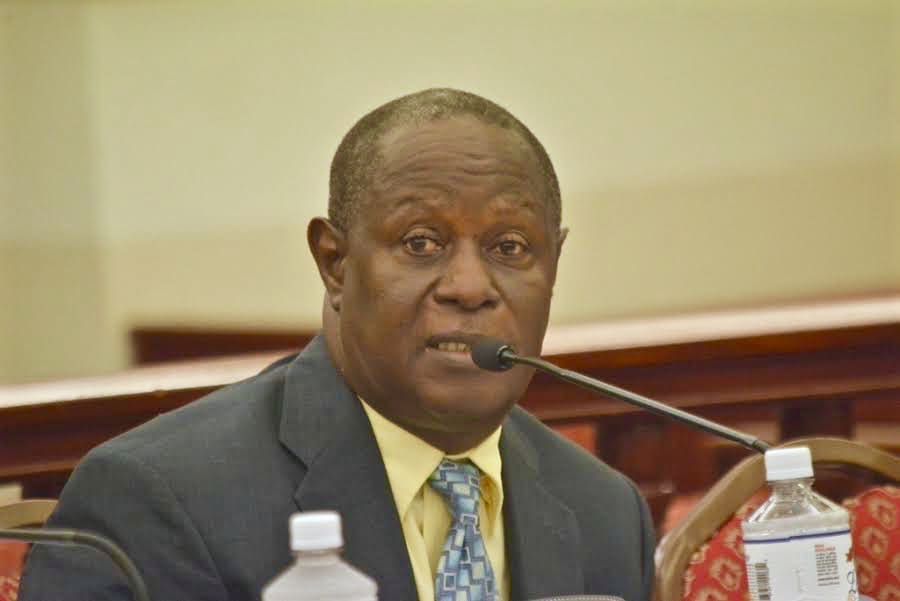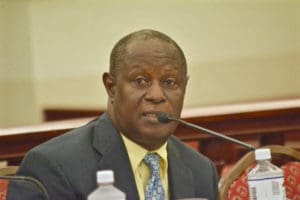 The Division of Licensing and Consumer Affairs may get new power to determine how many tavern liquor license are allowed in the historic districts of the territory, if legislation approved in committee Wednesday becomes law.
The measure, sponsored by Sen. Jean Forde (D-STT,) also requires DLCA to hold public hearings before granting new licenses.
Forde said the current limit of 75 tavern licenses for Charlotte Amalie "was last amended in 1966, when the V.I. population was 47,500; less than half what it is now." He said there should be limits on licenses but "the Legislature should not be the body that decides how many licenses," and instead the established regulatory agency was better situated.
Forde also said that for years, DLCA ignored the law limiting the number of licenses and issued new ones on a case-by-case basis.
Later DLCA General Counsel Frederick Norford told senators there are currently more than 100 licenses within Charlotte Amalie.
Norford said DLCA Commissioner Devin Carrington had been enforcing the law more strictly since taking office and was reducing the number by attrition. DLCA was not revoking licenses but was not issuing new ones, and if a license lapsed for any reason it might not be renewed automatically, he said.
There was a moratorium on new tavern licenses in the historic districts from 2006 to 2011 (See Related Links below) but some licenses were issued during that time anyway. Since the moratorium's expiration, the only limit has been the 75 license cap for Charlotte Amalie, he said.
Committee chairman Sen. Myron Jackson (D-STT) said the government has historically been negligent, allowing taverns by schools and churches.
Keith Massac, a bar owner, testified he had operated a bar downtown for more than 10 years, but the licensed lapsed and DLCA would not renew it, threatening financial ruin for him. Several senators were sympathetic and asked Norford why a pre-existing bar owned by a local person would not be renewed.
Norford said Massac's bar was within 100 feet of a church, so that once the license lapsed, it violated V.I. law to renew it.
"He should have been grandfather-claused," Sen. Brian Smith (D-At Large) said.
"Almost every bar is close to a church, or put it this way, sometimes churches open up next to bars," Smith said.
"In that case, it would be grandfathered, because it was pre-existing," Norford said.
Smith and his fellow senators have authority to change the law, established by previous senators, banning bars next to churches.
Jackson said he gets calls from constituents complaining of being unable to sleep because of loud bars, and that people need relief and that the needs of business owners and the community had to be balanced.
"We are going to ask the DLCA to revisit your situation and report back to us with their findings. Is that fair enough?" Jackson said to Massac.
Massac said he hoped DLCA would let him reopen his bar. Norford said he could get back to senators with an update by Friday.
Voting to send the bill on to the Rules and Judiciary Committee were: Smith, Jackson and Sen. Marvin Blyden (D-STT). Sen. Janette Millin Young (D-STT) voted no. Sens. Positive Nelson (ICM-STX) Nereida Rivera-O'Reilly (D-STX) and Alicia "Chucky" Hansen (I-STX) were absent.
The committee also approved a resolution honoring Allen Haynes Sr. for his contributions to the community as a police officer and a healer. Several testimonies were given by clients and family in support of Haynes and his work throughout the community over the past 45 years.
Senators held for more feedback a measure to put in place cash retention incentives to keep employees from retiring and to attract new employees. Milton Potter, Director of the Division of Personnel, said a series of discussions with all stakeholders should take place before approving the bill. Potter also suggested that upgrading pertinent salary scales for critical positions if funding is available would provide incentive for incoming candidates while reducing the percentage of tenured employees leaving the workforce.