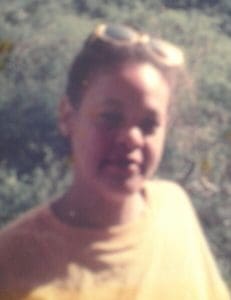 It saddens us to announce the passing of Glenn Myrah Marsh, 56, resident of Coral Bay, St. John, U.S.V.I. She passed away in Miami, Fla., on May 16, while receiving medical treatment.
Glenn Myrah Marsh was born in Coral Bay on Aug. 31, 1960, to Genevieve and William Marsh. Glenn was the proud mother to two sets of fraternal twin boys, whom she often referred to as her 'Kings.' When she held conversations with her children, she would open with the words 'honey love' and close with 'rest well.' She was also known for her jovial nature and for her love of poetry, which she used to express her feelings.
She was predeceased by William Marsh (father), Genevieve Marsh (mother), Helen Marsh (sister), Hermes Phillips (son) and Vernon Marsh Jr. (nephew).
She leaves behind to cherish her memory – sons: Kamau Phillips, Jamal Phillips and Af'Boigny Phillips; daughter-in-law, Stephanie Phillips; grandsons: Jaden Phillips and Justis Phillips; sisters: Florine Marsh Fluher, Wilma Marsh Monsanto, Sylvia Marsh and Genevieve-Maerose Marsh; and brothers: Vernon Marsh, Egbert Marsh, Ezio Marsh, Rupert Marsh and Elvis Marsh.
She is also survived by nieces and nephews: Duane Wade, Daryl Wade, Diane Wade-Brookes, Elney Marsh, Emia Marsh, Averyll Fluher Douglas, Stepan Fluhler, Lorelei Monsanto, Liston Monsanto Jr., Russell Scott Johnson, Marsh Clothier, Chanda Roberts, Yolanda Marsh, Alischia Marsh, Vernon Marsh Jr., Michael Marsh, Brandi Marsh, Eric Marsh, Ashley Marsh, Tamona Marsh, Nakia Marsh and Lauren Marsh; special cousins: Violet Mahabir, the Roberts family and the Clendinen family.
In this moment of grief, we apologize for any family or dear friends that we forgot to list, but do know you will always have a special place in her heart.
Funeral information: We would like to ensure that she rests well by honoring her on Saturday, May 27, at Emmaus Moravian Church. The viewing will start at 8 a.m. and the service will start at 9 a.m. Interment for Glenn Myrah Marsh will be at the East End Cemetery.
Arrangements are under the care of Hurley Funeral Home and Cremation Center of St. Thomas, St. John, St. Croix, and Tortola.
For directions and online condolences, please visit: www.hurleydavisfuneralhome.com