Special to the V.I. Source and St. John Tradewinds by Amy Roberts
"Oh no, here comes another one," said the retired nurse as she caught her first glimpse of the man walking in Cruz Bay wearing a bright purple and red robe emblazoned with a cross.
She was referring to "the Bishop," one of the many homeless people who typically arrive on St. John seeking refuge from the cold during the winter months.
Her tone suggested a mix of feelings—compassion for a person who was going to be in need of social services, and annoyance that she was going to have to cross paths with one more "hobo" in a community with an increasing homeless population.
The Bishop lived on St. John for more than a year. Dressed in his unusual outfit, he was a conspicuous character even by Cruz Bay standards. Few people noticed, however, when he was no longer sitting in the park or walking the streets.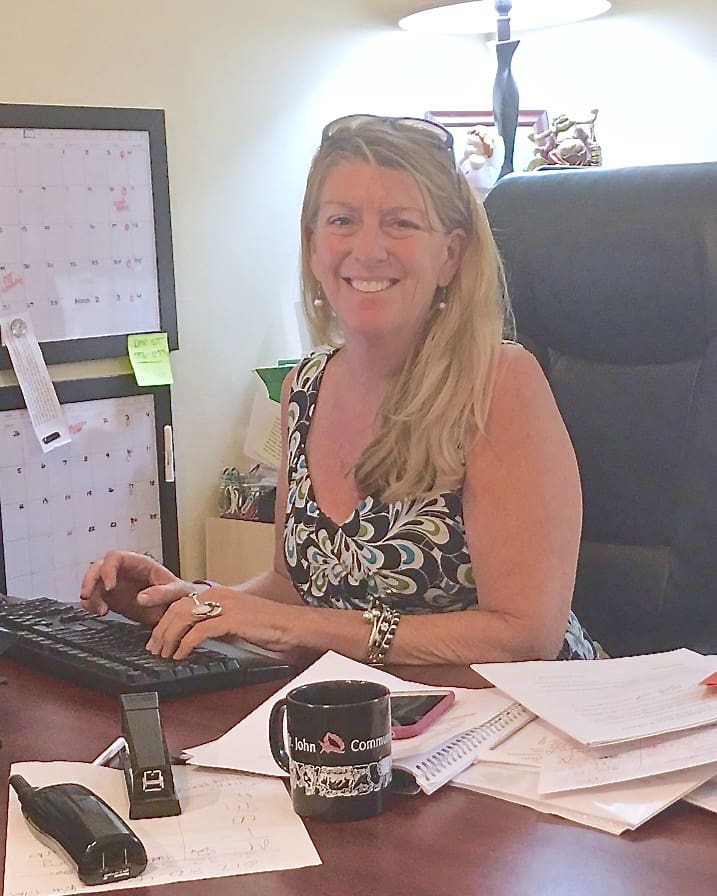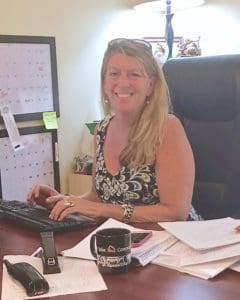 One person who did notice was Celia Kalousek, executive director of the St. John Community Foundation, which now operates a support center to provide services for the homeless. She is one of the few people who knew his real name was Thomas, and that "He was a proud man who didn't like the fact that he was homeless. He was depressed about his situation," she said.
Thomas died of malnutrition in February 2016 and was buried at the cemetery in Smith Bay on St. Thomas. The only people to attend his burial were Kalousek, Ms. Jolly from Catholic Charities of the Virgin Islands, and Alvino Emmanuel, a Public Works employee, who made sure Thomas' body was put to rest with dignity.
Even before the STJ Community Foundation opened the Peak Potential Homeless Support Center in January, Kalousek was keeping track of the homeless population on St. John. Using data collected from sign-in sheets from the free meals provided by the churches on St. John, she collected the names of 186 people, "many of whom were homeless or unstably housed."
For the last several years, she has served as the coordinator of St. John's Point in Time Count, an event held every two years in January throughout the United States which seeks to provide a one-day, statistically reliable, unduplicated count of sheltered and unsheltered homeless individuals and families. The count is organized by the Virgin Islands Continuum of Care, which works as an umbrella organization to meet the needs of the homeless.
"During the first Point in Time Count conducted on the island of St. John in 2009, there were 23 homeless individuals counted on St. John. The count was over 40 in 2011, and in 2013 there were 63 individuals who were counted as homeless or at imminent risk of homelessness on the island of St. John,'" she said.
The results of the 2015 Point in Time Count showed that St. John possibly was seeing a decrease in the homeless population, since only 45 individuals were identified. However, "The voluntary manpower that was organized on St. John was limited, and not everyone was included in the count," said Kalousek, who speculated that the numbers may have been higher.
As of May 2017, Kalousek knows of 63 individuals on St. John who are homeless or unstably housed. She estimates that 40 can be classified as chronically homeless. About half are from the Virgin Islands. Almost 90 percent are males, and about 75 percent have substance abuse or mental health issues.
Some don't fit this profile, however. Kalousek tells of a mother and her two grown sons whom she met at one of the churches that was serving a free, hot lunch. The family had moved down to St. John expecting to find housing and jobs, but were unprepared for the island's high cost of living. Eventually, she and one of her sons found jobs and a place to live, and are doing well. The other son returned to the states.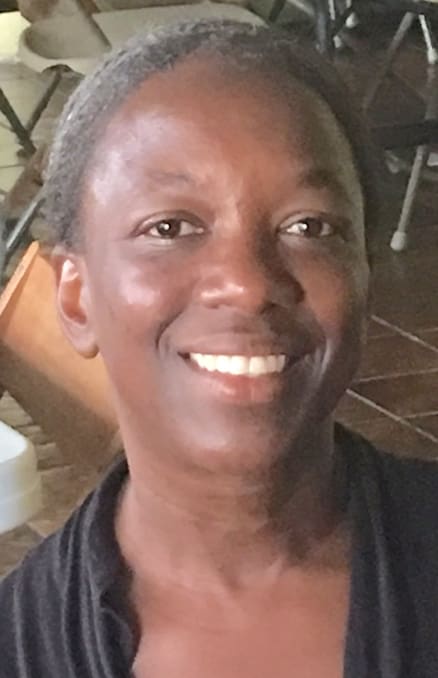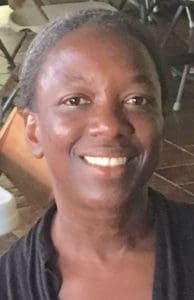 "New ones come along all too frequently. Every month we find at least one new person," said Annette Small, a member of the Cruz Bay Seventh-day Adventist Church, who has spearheaded a church program to provide free meals and showers to the homeless.
Those who try to help the homeless are sometimes frustrated that their offers of assistance are rebuffed. Andrea Shillingford of Catholic Charities VI, which operates Bethlehem House, a shelter on St. Thomas, said, "At least 50 percent won't come. They tell me straight up, 'No, I want to remain outside,' so we provide outreach services. Some even have homes they can go back to, but they prefer to be outside," she said.
The U.S. Department of Housing and Urban Development defines a homeless person as someone who lives in the streets or a shelter, or regularly sleeps in quarters without plumbing, electricity, or refrigeration. Using this definition, many upright, productive residents of the island could be classified as homeless; they happen to live in shacks, or houses under construction, or boats without amenities.
But there is clearly a difference between these people and the truly homeless, and in an attempt to reach them, the United Way teamed up with other organizations, including the Department of Human Services, to conduct Project Homeless Connect. This program established "a day of caring" during which the homeless are served breakfast and lunch, and offered haircuts, new clothes, and toiletries as well as medical screenings. The idea was to bring all service providers together in one place to make it easier for the homeless to apply for assistance.
For the past two years, the United Way has not sponsored Project Homeless Connect, but Kalousek hopes that the STJ Community Foundation's Peak Potential Homeless Support Center will provide access to the same services year-round.
As she continues her work with the homeless through the Seventh-day Adventist Church, Annette Small said people sometimes tell her that the homeless have it easy on St. John: They don't suffer from the cold, and they can go somewhere to find a free meal and a shower most days of the week, but Small debunks that myth. "We eat three meals a day, and they're scavenging for one. They sleep with their eyes open thinking someone could snatch their backpack with their ID's. They're not enjoying it," she said.
"It's important for the community to see them as not just a nuisance, but as someone to uplift," said Small. "Sometimes we treat animals better than we treat humans," she said.
Those who want to donate or volunteer can contact:
– Catholic Charities of the VI at 777-8518,
– Cruz Bay Seventh-day Adventist Church at 779-4477,
– Our Lady of Mount Carmel Catholic Church at 776-6339,
– The St. John Community Foundation at 693-9410.