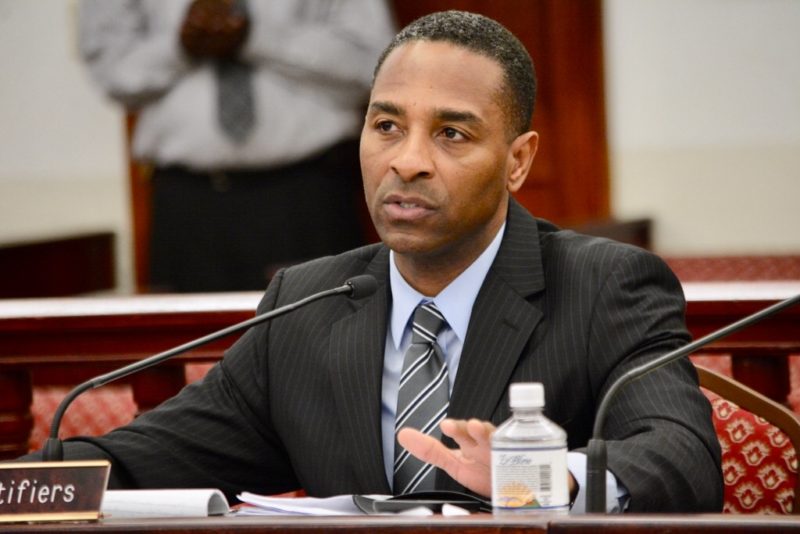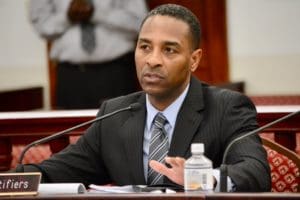 Attorney General Claude Walker said Monday that he is going to do everything possible to collect child support from "deadbeat dads," including taking away driver's licenses, business licenses and curtailing those in default's ability to travel.
Speaking to reporters in a teleconference, Walker added that his department's initiatives include compassion for fathers who may be having trouble making child support payments.
Walker said his concern about fathers was raised when he heard of a father who made support payments for 18 years but never had any contact with his child. He said the territory has federal funding support for a program in which a mediator can be brought into a situation where the father has no contact with his child and a voluntary agreement can be reached giving the father contact. Then maybe then the father has motivation to pay the child support, he said.
Walker also talked about the Fatherhood Initiative, a program piloted on St. Thomas that will be initiated soon on St. Croix. He said the program introduces to fathers the importance of being part of their child's life.
Kathryn Jansen-DeLugo, administrator of the Department of Justice's Paternity and Child Support Division, was also on the the teleconference call. He said many of the fathers in the St. Thomas program, "They didn't have fathers in their life and they are just emulating that."
Walker said the program is not focused on the financial end of a child support program but on "helping them become better fathers."
Still, much of the teleconference focused on enforcement of child support payments.
Deluca and Walker both emphasized that it should not be the responsibility of taxpayers to support children, especially when the parent "had the means to."
Walker said his department had been monitoring the situation. When fathers paid child support the mother was off public assistance, but when child support was not forthcoming, the mother fell back on to public support.
The tools the Virgin Islands Department of Justice is using to get fathers to pay are that they will lose their driver's license or business license. The U.S. State Department will be notified that a father is in arrears in his childhood support payments and should not be allowed to use his passport.
But Walker and Deluca acknowledged that using those tools could be counter productive. If a father has no income he can't pay child support.
Walker said those measures are only instituted in the end. He said. "They have one last chance. You have not paid in the past. You are not paying now. It does not look like you are going to pay in the future."
Walker added that the Department of Justice not only has the power to suspend drivers' licenses but can also go after professional licenses, and Walker said that his department has been talking to taxi cab drivers about outstanding balances for child support.
Walker said that 40 drivers' licenses had been suspended under his program and four of those have been reinstated after compliance was reached.
In April, the Department of Justice's Paternity and Child Support Division received high marks in a federal audit. Deluca said that in August representatives will be in the Virgin Islands and "we will sit down and talk about programs that are working in the states."
Walker opened the teleconference saying, "It's proper that we give the coverage to this subject that it deserves because it concerns our children."
Walker pointed out that non-payment of child support creates a strain on the welfare system.
In a news release after the teleconference he said, "Ultimately, it is the people of the Virgin Islands who will have to take care of these children and that's not fair."