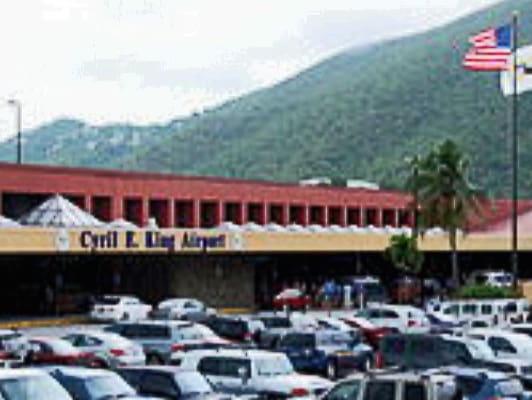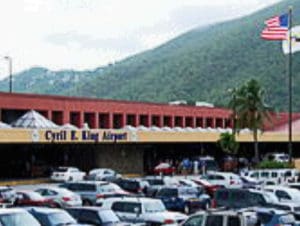 A 20-year court battle between the V.I. Taxi Association and the Port Authority was given new life Wednesday by the Virgin Islands Supreme Court.
In a ruling issued Wednesday the high court, in a split decision, threw out part of an appeal in which the association sought damages against VIPA for violating its franchise at the Cyril King Airport.
The original case was based on the passage of a bill in 1986, which granted an exclusive franchise to VITA for transporting passengers from the airport. The lawsuit sought to compel port officials to keep competitors from violating the agreement.
Associate Justice Maria Cabret, along with designated Justices Robert A. Molloy and Douglas Brady, ruled that portions of the case were rendered moot when the franchise expired in April 2007. But they also granted VITA the right to recover legal fees and seek whatever additional monetary damages the court may award.
Cabret, witing the opinion, said the association was entitled to seek damages because it sought a preliminary injunction in an effort to enforce the terms of the franchise.
"A request for preliminary injunctive relief is not inconsistent with a request for compensatory damages, and because the appellees failed to timely challenge VITA's standing to seek such damages on behalf of it's members," Cabret wrote.
Although the request for injunctive relief cannot be granted, the right to sue for damages survived, unchallenged by defendants in the civil case.
Court documents show that when VITA first filed its complaint on Feb 11, 1997, it asked the court to enjoin the Port Authority, it leveled allegations against an independent taxi driver, a competing St. Thomas taxi association and two resorts, and it claimed their activities led to loss of revenue to VITA and its members.
The continued viability of the final claim in the civil suit was the one that was upheld by the Wednesday ruling. Cabret, Molloy and Douglas also rejected a claim made in a June 2016 memorandum and opinion by the lower court that would have kept VITA from seeking damages. That portion of the ruling said VITA failed to prosecute the damage claim. On Wednesday, the justices said the lower court made an improper citing of case law in making that decision.
The justices ordered VITA's damage to be considered separately as the subject of a new trial in Superior Court. In addition to recovering legal fees, VITA may also attempt to recover monthly fees paid by VITA members to the association for the portion of time the provisions of Act 5231 granted them the airport franchise.