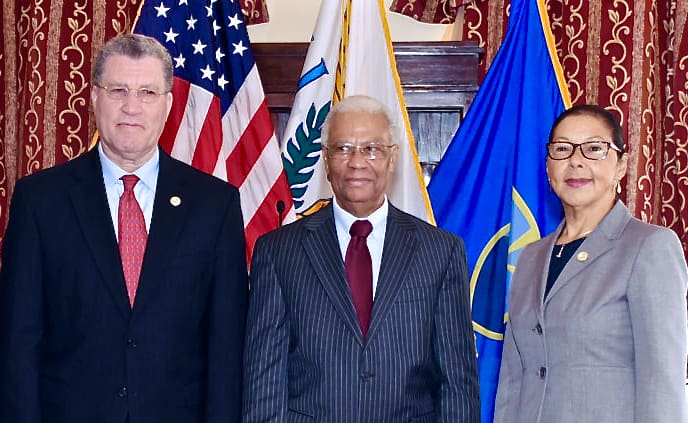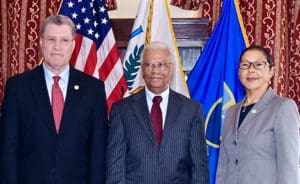 The V.I. Supreme Court has remanded a case back to Superior Court with the instruction that the defendant be declared not guilty by reason of insanity, after finding that the prosecution had not proven him sane.
In an Aug. 21 opinion, Associate Supreme Court Justice Maria Cabret wrote the case was being remanded because of testimony from a psychiatrist put on the witness stand by defendant Lawrence King.
King was arrested in April 2015 and charged with burglary, disturbing the peace and trespassing. Police said the defendant got into a loud confrontation at the home of Robert deJongh on St. Thomas. During the incident, King threw a rock through deJongh's glass door and threatened to chop off his head.
The behavior continued after police arrived the scene. In his statement to police, the homeowner said he knew King and that he had been a guest in his home in the past.
At the time of the arrest the defendant said repeatedly that the house belonged to him.
As part of preparation for trial, King was evaluated by Health Department psychiatrist Leighman Lu. The doctor said King suffered from paranoia, a type of mental illness. He repeated that statement while appearing as an expert witness at King's criminal trial in October 2015.
According to court documents, prosecutors questioned Lu about how he determined King was mentally ill, if he relied on anything outside of his own evaluation to reach that finding.
As the trial came to a close government lawyers declared the doctor had nothing to base his findings on. But before the case was given to the jury, King's lawyer stated for the record that the government failed to prove his client was sane beyond a reasonable doubt.
In her opinion, Cabret said once Lu, as an expert witness, said the defendant was mentally ill it was up to prosecutors to prove he was not.
She also pointed out a failure by the lower court to instruct the jury on what to consider before deciding a defendant was mentally ill at the time the crime was committed.
"On Oct. 21, 2015, King moved for a judgement notwithstanding the verdict, arguing that the People had not proven his sanity beyond a reasonable doubt," the justice wrote.
"King challenged the sufficiency of the evidence to sustain his conviction, arguing that the People produced no evidence of his sanity during the trial."
The case was remanded back to Superior Court where justices directed the defendant be declared not guilty by reason of insanity.