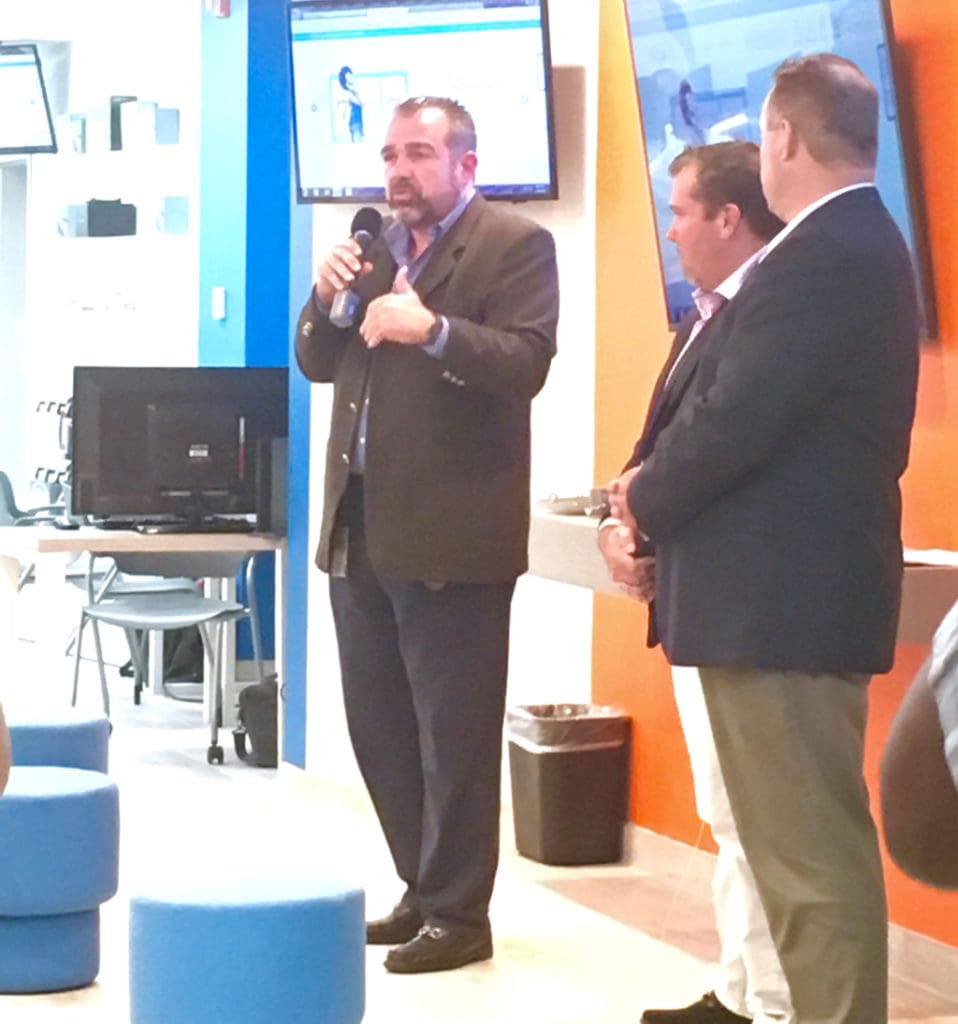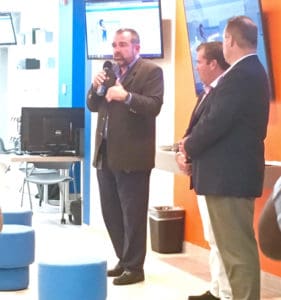 People gathered at the Viya building in Estate Diamond for a small luncheon Wednesday night, the first of many Tech Talks planned to be held at the Viya Welcome Center.
The focus of the first tech talk was to promote and explain the benefits of having 1G (gigabyte) internet in a home or small business.
"We are in the business of rolling out some of the best technology," said one official.
The 1G internet is not something new to Viya, but the company hopes to promote the use of this fast and reliable internet and phone lines to homes and business.
"You get Wi-Fi and two phone lines with this," said Alvaro Pilar, the acting head and CEO of Viya, "This technology makes us second to none, this is state of the art, it's here, and it's here for you."
From there, Hector San Roman, head of technology at Viya, showed the audience just how fast and reliable this 1G internet is. In less than 20 seconds he was able to download two HD movies, and then in less than 15 was able to upload one of those movies and send it "to a friend."
"Of course this is just a demonstration, you shouldn't be uploading movies to the internet, that's bad," he said.
In order to have the 1G services in your home or business there has to be a fiber cable connection.
"Once you have the fiber, we can put in the 1G, and then you will have the option of 1G," said Hector "What does that means? Less disruption, more bandwidth and better security."
The 1G option is nothing new to Viya. In fact some of community centers and organizations in the territory such as the Boy and Girls Club already have the option and the proper technology to take of advantage of this kind of reliable and secure internet.
As the heart of hurricane season draws near, both Viya spokesmen let the audience know that while they can't make sure the internet, phone and power stay on during the storm, they do have a plans and partnerships to try and bring it back faster than in the past.
"We now have a close relationship with vendor, and Alvaro has created a strong relationship with WAPA," Hector said, "We also now have the monitoring systems, and we can see what exactly is going down and when, so that way, as soon as it's safe to go outside we know exactly where to go and what to fix."