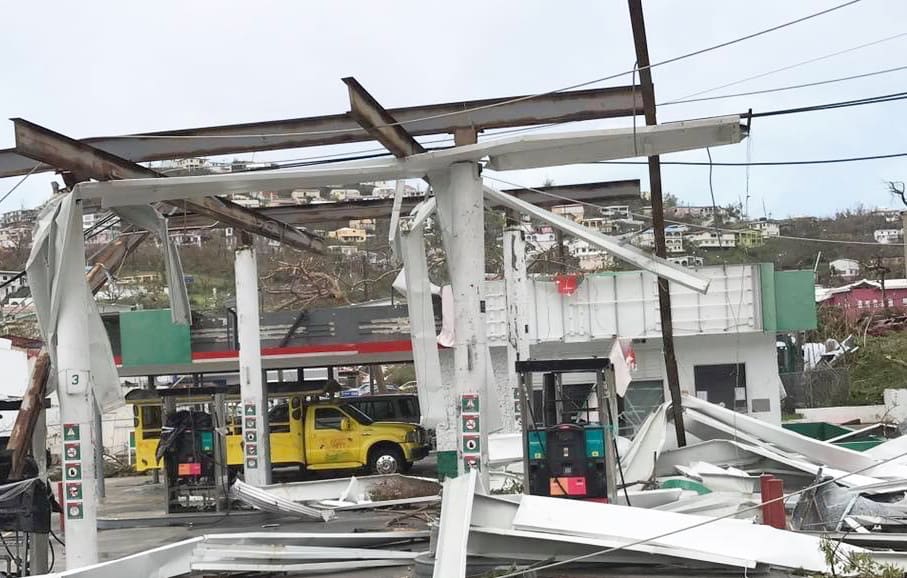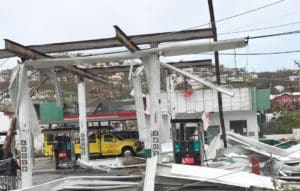 Hurricane Irma left a mark on St. John's only two gas stations. One never opened after the storm, the other fueled first responders and the motoring public until Monday when a transformer on the Racetrack Gas Station generator malfunctioned.
Gas station attendant, Ira January, said it appeared the computers connected to the gas pumps developed a problem and caused the transformer to fail.
"I called my boss on St.Thomas and he ordered a part from Puerto Rico," January said Tuesday.
St. John Administrator Caimille Paris Jr. said the other station, E C Gas, was waiting for the delivery of a generator after their cashier booth was blown away in the storm.
The part for the Racetrack station was expected to arrive on island on Tuesday.
Traffic around the back of the National Park Visitor's Center in Cruz Bay became clogged with traffic as motorists queued up to fill plastic containers with gas from the fuel station that normally services watercraft.
"Where you go to get gas for the boat, there's a line," said taxi driver Benedict C.E. Regis, a customer.
Travel across the island got a little easier Tuesday, as volunteers showed up to the Cruz Bay Tennis Court to report for road clearing duty. Contractor Brent Squires said the volunteers are working with the Water and Power Authority crews as they remove miles of downed utility lines.
On Tuesday, Squires said, volunteers were being sent to the Susannaberg Transfer Station to clear space for storm debris.