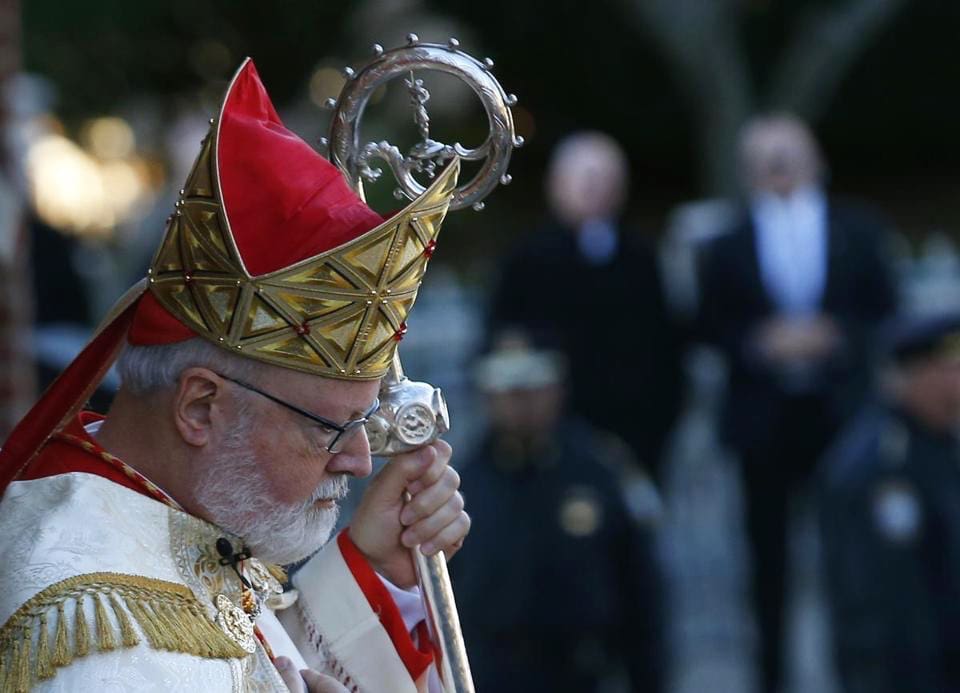 Boston's Cardinal Sean O'Malley, a former bishop of the Virgin Islands, has used the passage of two hurricanes to recall his years in St. Thomas and the experience of another catastrophic storm that affected the territory during his tenure, Hurricane Hugo in 1989.
According to an article that appeared recently in the Boston Globe newspaper, O'Malley said a prayer for the people of the Virgin Islands he loves and a people he once ministered to.
He also recalled when he stood shoulder to shoulder with the people of the Virgin Islands in 1989 when Hurricane Hugo devastated the territory. At that time, O'Malley was the 39-year-old bishop of the Catholic Church in the Virgin Islands.
"I just wish I was there. I wish I could be there again," O'Malley told the Globe from Rome, where he was meeting with Pope Francis and attending to church business. "I feel that as a priest you want to be with your people when they're suffering. Having shared that experience with them once, it creates a bond that's very strong."
For O'Malley, the emotional connection to the Caribbean has not faded in the 25 years since he bade farewell to St. Thomas to take a position in Fall River, Massachusetts. While assigned to the Virgin Islands, O'Malley was very much one of the people who quickly gained the deep respect of the faithful. He is remembered as a leader who had little time for the trappings of the office and one who walked the streets in his Capuchin Franciscan robe and sandals. His connection with the faithful proved an important touchstone when Hugo barreled through the Virgin Islands.
"The people of the Caribbean are fantastic people," O'Malley said this week. "We had beautiful liturgies. The masses there are very long. They love to sing. They get all dressed up to come to church. I was always amazed when tourists from New England would stop me after Mass and they'd say, 'Oh, bishop there are beautiful beaches here and great weather, but what I will never forget is coming to Mass at the cathedral.'"
O'Malley said that bedrock faith will be heavily leaned on now. Once again, his former diocese looks like a war zone. Devastation is everywhere.
"The people of the Caribbean have great faith," he said. "After the hurricane, we had an outdoor Mass, you know there's no church, there's no microphone, you're shouting to make yourself heard – and I told the people: 'Our churches and our houses are on the ground. We are on our feet.'"
He recalled a slow recovery process. The islands were without electricity for six months. Now, he added, there are echoes of those dark days of fear and discouragement.
"This hurricane came right on the tail of Irma," O'Malley said of Hurricane Maria. "This was a direct hit on St. Croix. Just imagine the devastation."
Asked for a message for his former parishioners now reeling from the effect of two catastrophic hurricanes, O'Malley said, "God is always present. And even more present when there are moments of suffering like this. I think that a crisis brings out the best and the worst of people. To see the sacrifice, the love, the generosity, the courage of people in the face of something like this shows God's presence in the midst of darkness."