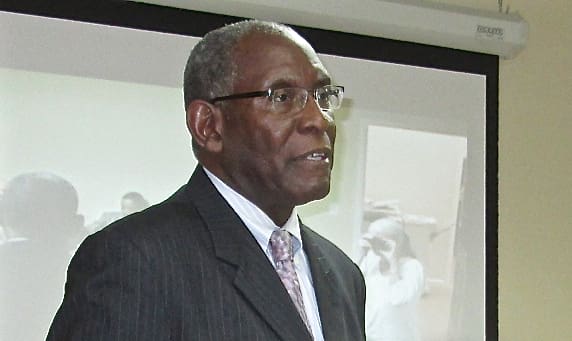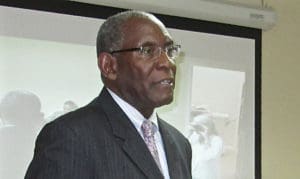 Both the University of the Virgin Islands and V.I. public schools are planning on October openings in both districts as they struggle to deal with damage from two recent hurricanes.
Public schools in both districts have been condemned due to the extent of damage and the school system will merge schools to handle the load, Education Commissioner Sharon McCollum said during Gov. Kenneth Mapp's Wednesday press conference.
On St. Thomas, E. Benjamin Oliver Elementary School and Addelita Cancryn Junior High School have been condemned.
On St. Croix, Arthur A. Richards Junior High has been condemned. On St. John, Mapp said they are looking for an alternative location to Julius E. Sprauve School but did not say it was condemned.
The school system plans to double up schools, but not in the same fashion as in the past, McCollum said.
Several times in past years, when a school was temporarily closed, the student body would share another school, with one school holding classes for all grades in the morning and the other in the afternoon. John H. Woodson and Elena Christian junior high schools adopted this approach in 2005 and 2016. St. Croix Central High School and St. Croix Educational Complex did so in 2014.
In both cases, there were minor disciplinary issues related to rivalries between the two schools.
McCollum said this time the schools would merge classes and have split sessions based on grade levels.
E. Benjamin Oliver Elementary students will go to Yvonne E. Milliner-Bowsky Elementary, with grades K-3 in the morning and after lunch, grades 4, 5 and 6, McCollum said.
Eudora Kean High School will also be operating on a split session with grade 9 in the morning and 10 to 12 in the afternoon.
Right now, the school system is looking at combining the students of Cancryn with Bertha C. Boschulte Middle School, "but if we can find a place closer to town we will," McCollum said.
They may place "all of our middle school students in one school," she said.
Monday, Oct. 9 is the target date for opening in the St. Thomas, St. John district. "Some students may not have uniforms so we will be relaxing uniform requirements," McCollum said.
"We want to get our children into school," she said, asking students to "wear them if you have them," but reiterating that if they are lost, students will not be punished for improper uniforms.
There will be a mandatory meeting 11 a.m. Friday in the Charlotte Amalie High School Auditorium for all 12th graders who will attend high school in the St. Thomas-St. John district.
A meeting for all St. Croix 12th graders will be called soon. There is not yet a firm date for the opening of St. Croix schools.
"We may be speaking soon about school resumption for St. Croix," Mapp said. "We continue to make assessments … but I want parents and students in St. Croix to know that we haven't forgotten you," Mapp said.
Oct. 9 is also the revised tentative opening date for classes at UVI's St. Thomas campus and resumption of classes on St. Croix.
Though some classroom buildings have been damaged, all of the facilities are expected to be cleaned, restored and ready for operations by around that day, according to a statement from the university. Some classes may resume even sooner, depending on the restoration of permanent power and internet communications.
"No university has faced what UVI has encountered in the last two weeks," President David Hall said in a statement. "We could not have imagined that our two beautiful campuses would be severely harmed by two catastrophic events that attempted to take away the dreams of our students. … Yet it is in the face of unimaginable destructions and challenges that we must imagine a future that embraces and exceeds our dreams. UVI will not only rise again, but it will be more creative, profound, resilient and prosperous than it was before, or than we ever imagined.," Hall said.
UVI will communicate the new class schedule and the complete academic plan to all students, faculty and staff before classes start. Announcements will be made online at the UVI website, www.uvi.edu, and local radio stations.
Students with academic questions can send them by email to academics@uvi.edu. If students choose to withdraw they will be permitted to do so. Students who are considering withdrawing, or have questions, are required to first contact Wendy Fedler, Center for Student Success, at academics@uvi.edu.