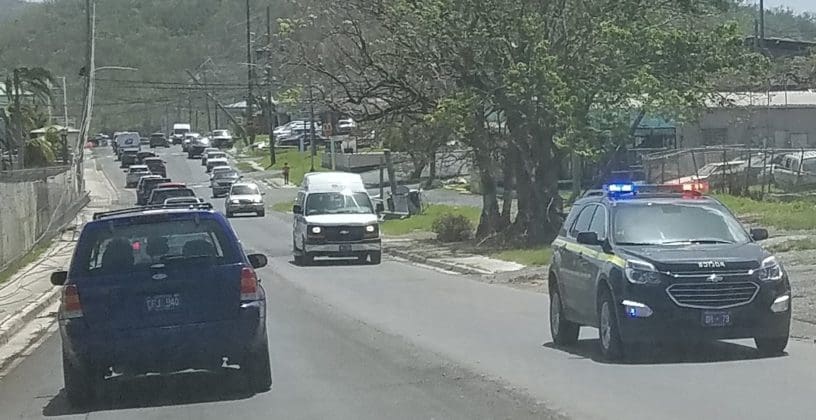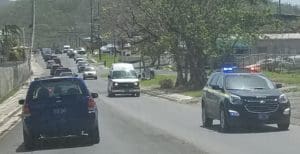 If you see a V.I. police car with its lights flashing but no sirens, do not be alarmed. V.I. Police Commissioner Delroy Richards said Monday that marked and unmarked emergency vehicles were driving around with their emergency lights on normally, without running sirens.
The idea is to make police more visible so citizens could easily flag them down if needed, Richards said.

Vehicles should be driving with lights and no sirens, obeying all traffic laws and not in any rush- unless there is an actual call to respond to.
It can be a bit confusing and cause a driver to wonder if he should pull over. If there is no siren; carry on. Those who have been to Puerto Rico may recognize the practice. Puerto Rico police routinely do the same thing, as a way of making people aware of the police presence.
At Monday's press conference, Richards also urged drivers to be careful and mentioned that some streets have been blocked off and traffic has been diverted due to a sink hole near the St. Georges area on St. Croix. Richardson urged drivers to slow down at intersections as street lights are still not functional, especially at night.