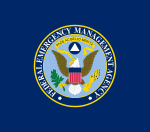 Virgin Islands renters who experienced losses due to hurricanes Irma or Maria could be eligible for disaster-recovery assistance from the Federal Emergency Management Agency (FEMA) and the U.S. Small Business Administration (SBA).
Grants:
Renters may be eligible for grants from FEMA to help with disaster-related expenses such as:
Renting a home when the renter's previous one is uninhabitable due to the disaster
Disaster-related medical and dental expenses
Replacement or repair of necessary personal property lost or damaged in the disaster
Repair or replacement of vehicles damaged by the disaster
Disaster-related funeral and burial expenses
These are not loans and don't have to be repaid. They are not taxable income and won't affect eligibility for Social Security, Medicaid, welfare assistance, SNAP benefits or several other programs.
Loans:
Renters may qualify for a low-interest SBA loan of up to $40,000 to repair or replace personal property. The filing deadline to return applications for property damage is Nov. 6, 2017, for Hurricane Irma and Nov. 20, 2017, for Hurricane Maria.
For more information, call SBA's Disaster Assistance Customer Service Center at 800-659-2955 or visit www.sba.gov/disaster. TTY users may call 800-877-8339. Applicants may also apply online using the Electronic Loan Application via SBA's secure Web site at www.disasterloan.sba.gov/ela
The first step is to register for assistance with FEMA. Virgin Islanders who have not yet registered can do so online at www.DisasterAssistance.gov in Spanish at www.DisasterAssistance.gov/es or by phone at 800-621-3362 or (TTY) 800-462-7585. Those who use 711-Relay or Video Relay Services may call 800-621-3362.
The toll-free telephone numbers operate from 7 a.m. to 11 p.m. (local time) seven days a week until further notice. Operators are standing by to assist survivors in English, Spanish and many other languages.