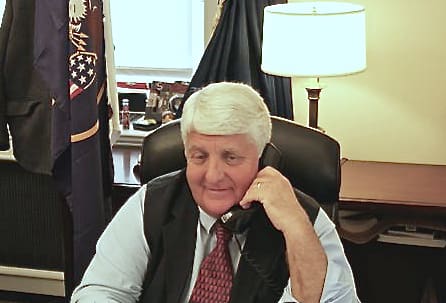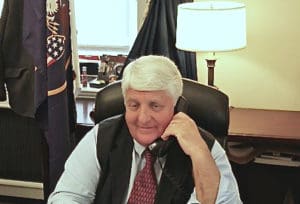 Chairman Rob Bishop, a Republican congressman from Utah, wants Congress to cut red tape as part of a strategy for helping hurricane impact U.S. territories.
During a telephone news conference Wednesday, Bishop outlined the goals of the U.S. House Committee on Natural Resources strategy to help hurricane recovery efforts.
Most of the reporters' questions concerned finance.
Bishop said the Financial Oversight and Management Board for Puerto Rico might have to change how it works and something similar might be looked at for the Virgin Islands.
Bishop was asked about President Donald Trump's statement Tuesday night, that Puerto Rico's debt might have to be "wiped out," and whether the president had the power to make such financial commitments.
Bishop said there were certain areas where the executive branch could make financial commitments and other areas that the Congress would have to appropriate funds. The U.S. Virgin Islands has a larger per capita debt than Puerto Rico. Bishop said the Virgin Islands often is overlooked in these discussions.
He also was asked if it was only environmental laws he was talking about when he was talking about cutting red tape. He said "no," there were other laws that might be suspended to expedite the recovery.
The committee will "not just be looking at strategy for the immediate recovery of the territories but for the intermediate and long-range recovery," Bishop said. "We have to cut the red tape to create the best possible framework to expedite recovery."
He said FEMA could only be involved in rebuilding what was there and he would like to see it built better. "It was a fragile infrastructure before."
Gov. Kenneth Mapp has indicated in recent weeks that he would like to see more of the power lines, which are generally damaged when any storm hits, put under ground.
No specifics were given at the press conference, as Bishop said the "process" has just begun for his committee.
The committee, which has jurisdiction over the territories is comprised of 44 Representatives – 26 Republicans and 18 Democrats.