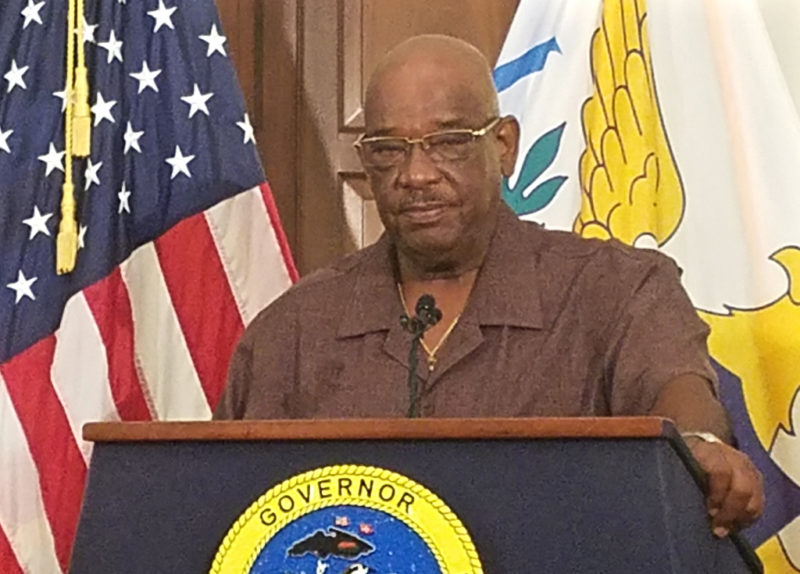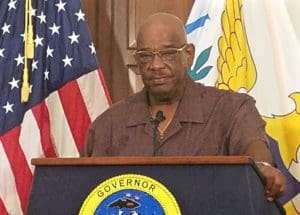 The Department of Labor confirmed Tuesday that by Friday, residents of the Virgin Islands will begin receiving unemployment benefit checks, Commissioner of Labor Catherine A. Hendry announced at the territory's daily hurricane restoration news conference.
Officials also announced that the St. Croix Home Depot will re-open at 11 a.m. Wednesday to assist residents with rebuilding their homes.
Hendry reported that the Department of Labor on St. Croix received a generator and is now powered up. This means that by Friday \residents will be receiving their unemployment benefit checks.
Hendry also said that all of those who are self-employed or are independent contractors and had their ability to work disrupted by Hurricane Irma can apply for Disaster Unemployment Assistance. The period for those affected to apply ends Oct. 30.
Currently, the Department of Labor is in rooms 102 and 103 of the Juanita Gardine Elementary School on St. Croix until it can move back to its building. Those eligible for Disaster Unemployment Assistance can visit the Department of Labor.
Information for those applying for Disaster Unemployment Assistance due to Hurricane Maria will be provided by the Department of Labor soon.
A funeral for Jason Julius, the first-class lineman who died on St. Thomas while repairing power lines, will be held Saturday. Gov. Kenneth Mapp urged all his cabinet members to attend the funeral.
Water and food distributions will be open on St. Croix, St. Thomas and St. John on Wednesday. On St. Thomas and St. John, the distributions will be open from 10 a.m. to 2 p.m. and on St. Croix from noon to 4 p.m.
Even though there have been some reports from the FAA web site that the Henry E. Rohlsen Airport may not open until Oct. 9, Commissioner of Tourism Beverly Nicholson-Doty said JetBlue, Seaborne and Cape Air were all slated to fly out of the St. Croix airport on Thursday. Mapp said he would check with the FAA if any other requirements had to be fulfilled in order to open on Oct. 5.
Dennis Brow, the Department of Public Works Commissioner on St. Croix, said "the cleanup effort is going brilliantly." 70,000 cubic yards of debris has been removed in the last six days. The focus has been on the Queen Mary Highway, and has now moved to private residences.
Mapp warned residents not to burn their debris, as this could cause fires and reminded everyone that burning of debris is banned in the territory.
Police Commissioner Delroy Richards reported that there have been a lot of domestic violence and misdemeanor incidents in the territory. These arrests are causing the Golden Grove Correctional Facility to become filled and Mapp said that he would start sending inmates from Golden Grove to state institutions on the mainland and that arrests will not stop.
He also urged people, "Don't stay in violent situation, " referring to those in domestic violence situations.