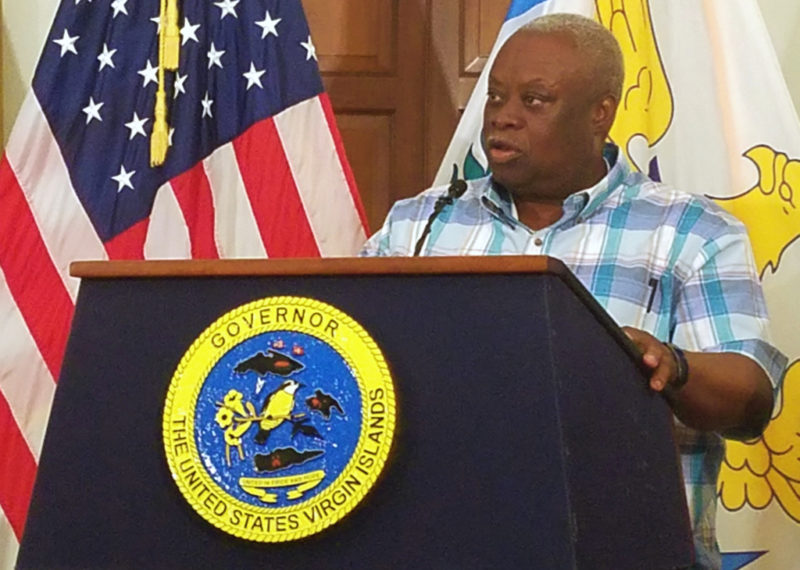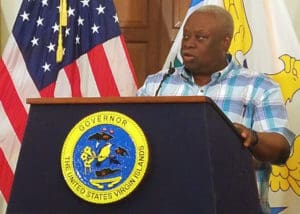 The U.S. Virgin Islands is still working to recover from the twin hurricanes, Irma and Maria, that battered the territory in September, but like all clouds, there is a silver lining. The storms may actually help the government's finances, Gov. Kenneth Mapp said Wednesday in his daily update on recovery efforts.
Asked about the impact on tax revenue, Mapp said consumption increases exponentially in the aftermath of disasters, as evidenced by the thousands of people lining Wednesday morning when Home Depot on St. Croix reopened. When consumption increases, the governor said, gross receipt taxes for the government also increases, as every sale transaction at Home Depot Wednesday produced five percent that the government of the Virgin Islands will be able to keep.
In addition, jobs created due to Hurricane Irma and Maria will bring revenue to the territory. Mapp also said the rum plants are now producing and rum cover over payments that produces will add to the Internal Revenue Matching Fund.
Mapp said he has not been told by the commissioner of Finance that payroll cannot be met or that the islands are out of money. He takes that as a good sign.
Government workers who work less than 20 hours a week because of the storm will still receive their full pay, he said.
"Minimally, we have wanted government workers to work four hours a day." Mapp said that he tells his government employees that "You are getting a benefit from the government and when we ask you for your services, we can't take your excuses because those in the private sector only get paid for what they work and those are the same people that pay taxes that pay each of us," he said.
Mapp said he hopes with decreased curfew hours and overall improvement in the territory, all government workers will be able to return to full-time work hours soon.