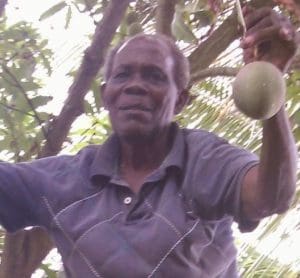 Alphonso A. Francis, also known as "Cadillac Man," died on Oct. 14. He was a member of the Church of Christ on St. John.
He was preceded in death by his daughter, Sonia Francis; brother, Ezekiel Charles; and sister, Lorna Charles.
He is survived by his nine children: David Alphonse, Jackie, Dozmitt (Chippi), Linda Llewellyn, Charmaine Greenwich, Julian Matthew, Coleen, Glenda and Denilia.
He is also survived by nephews and nieces: Earl, Elvis, Charles, Erica and Shern (Zion); the five children of Lorna, his sister; numerous great-grandchildren; closest family and friends: Learah, Brenda Laforce, Victorine and husband Bercaw. Antoine and Maria Baptiste and Gregory Mathurin, Maria of (Harborview) Porscha, and friends of the Buccaneer and the U.S.V.I Taxi Association; and his brothers and sisters in Christ.
To anyone that we inadvertently forgot to mention, our sincere apologies and love and gratitude for your support.
Psalms: 116.15: "Precious in the sight of the Lord is the death of his saints."
Any condolences and warm farewells may be addressed to Antoine Baptiste at 109 Upper Love 1B.
Arrangements by Schuster's Crematorium LLC, #139 Castle Coakley, Bay #5, 2315, Kingshill VI 00851 (692-8767) (URNS)