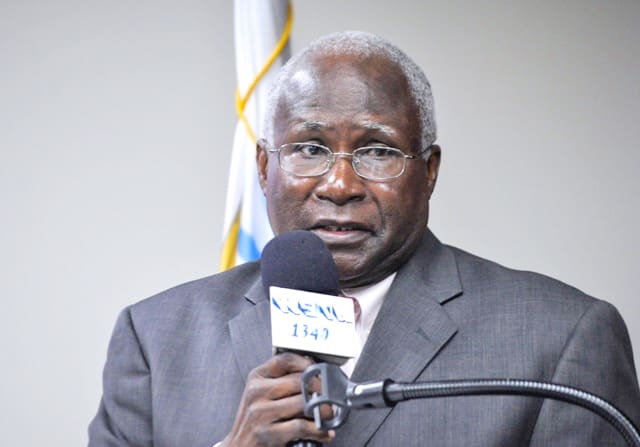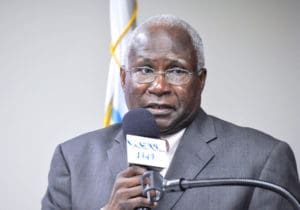 More than 8,500 Virgin Island residents received their annuity checks from Government Employees Retirement System in September. However, with two hurricanes, government contributions stalled and the GERS not receiving payment for rent and loans, one wonders how long that will continue.
Austin Nibbs, GERS administrator, last week told the GERS Board of Trustees the system had paid out $20.5 million in annuities in September.
However, income had dropped dramatically. Employee contributions to GERS in September were $266,939 compared with $3.3 million in September 2016. Employer contributions this September were $479,344, way short of the $6.3 million collected in September 2016.
Nibbs told the Source on Monday less than $1 million was collected in September 2017 compared with more than $13 million collected in September 2016.
Delinquent rent payments by the government agencies, like the delinquent contribution payments, started before the islands were hit by two category five hurricanes in September.
The V.I. Department of Justice owes the GERS a total of $344,545.79 ($222,378.00 in past due rent and $122,167.79 in past due electric bills.)
The territory's Division of Personnel owes the GERS a total of $240,068.51 ($220,857.12 in past due rents and $19,211.39 in past due electric bills).
Some government agencies stopped making contributions and loan payments to the GERS right after the storms hit. They include V.I. Public TV, V.I. Port Authority, V.I. Lottery, and the Frederiksted Health Care Center.
But other agencies have been ignoring obligations to the retirement system for a while. Nibbs said the Water and Power Authority has not made a payment since early August. The University of Virgin Islands quit making payments in September, before the hurricane hit, while the central government has been missing payments beginning as early as July this year. Published statements by a member of the GERS board asked whether there is a deliberate effort being made to sabotage GERS.
The two territorial hospitals which were battered severely by the storms were behind on their payments before the storms.
Even amidst these cash shortfalls the board, according to Nibbs, "voted to defer interest payments and not principal payments not to exceed 6 months for those alternative investments that suffered severe damages during hurricanes Irma and Maria pending receipt of business interruption proceeds. Kazi Foods, VI (KFC and Pizza) is one of the alternative investments."
Looking forward in one scenario, Nibbs said in an email, "The annual retiree and administrative expenses are approximately $275 million annually. The assets of the GERS are now approximately $768 million. If only employee contributions are received which are deducted from their wages and no employer (contribution) is received. At best four to five years before insolvency."
The Source asked Nibbs if possibly any disaster relief funds presently being pushed though the U.S. Congress might be available to help GERS. He said GERS was not consulted concerning that process, but it would be "great" if some money was available to pay outstanding debts to the retirement system.