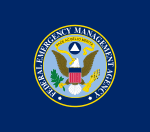 The Disaster Recovery Center at the Rotary Club West in Frederiksted, St. Croix, will be closed this Sunday, Oct. 29. All other recovery centers across the Virgin Islands are open every day, including Sunday, from 8 a.m. to 5 p.m., according to a press release from the Federal Emergency Management Agency (FEMA).
The Rotary Club West is located at 40 KA-KD Estate LaGrange.
Recovery specialists from FEMA and the Small Business Administration (SBA) are helping survivors register for assistance and providing information on the federal help available to them as a result of hurricanes Irma and Maria.