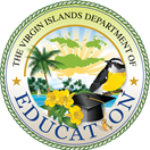 The following schools are set to open during the next two weeks, Nov. 8-20.
St. Thomas
The Office of the Insular Superintendent, St. Thomas-St. John District has announced the opening of the Lockhart Elementary School on Monday, Nov. 13, bringing all the schools in the district and territory to be open. The school will operate on its normal schedule from 8 a.m. to 2:45 p.m. The bus schedule remains the same, to include transportation for special needs students.
The Gladys Abraham Elementary School will have its Open House and Parent Help Sessions at 4:30 p.m., Wednesday, Nov. 8, at the Ulla F. Muller Elementary School. Parents are encouraged to bring copies of their child or children's immunization cards and be prepared to update demographic records. Physical education (PE) uniforms will also be available for purchase.
The Jane E. Tuitt Primary School will also have its Open House at 1 p.m., Friday, Nov. 10, at the school. Parents and guardians will have the opportunity to meet with the principal, teachers and paraprofessionals; learn school rules and expectations; and view students' progress thus far.
The district also announces that its Adult Continuing Education (ACE) Program will open registration for its first semester of the Evening High School Diploma program from Monday, Nov. 13 to Friday, Nov. 17. Classes are scheduled to begin on Monday, Nov. 20, at the Charlotte Amalie High School (CAHS) campus.
For more information or to register for classes, visit the ACE Office between 5:30-8 p.m. at CAHS.
The Adult Education Literacy Center located on Garden Street has re-opened registration to interested members of the community. Courses offered are Adult Basic (Literacy/Numeracy), Pre-GED Prep and English as a Second Language (ESL). Registration is free and a valid photo ID is required.
St. Croix District
The St. Croix District announces that effective Wednesday, Nov. 8, the bus pick-up point in front of the Arthur A. Richards Junior High School will be moved to the Walter I. M. Hodge Housing Community (Sufferally) nearby the AT&T tower. The bus services students attending the afternoon session at the Educational Complex School campus.
The St. Croix Educational Complex High School announces a meeting for seniors and their parents at 5;30 p.m., Thursday, Nov. 9, in the school cafeteria.