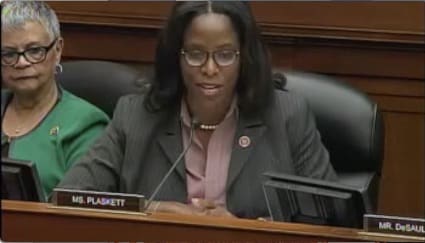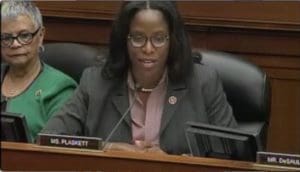 Members of the V.I. Senate and Gov. Kenneth Mapp will visit Washington, D.C. next week to meet with members of Congress and Congressional staffers to discuss the needs of the territory after it was hit by two category 5 hurricanes.
V.I. Delegate to Congress Stacey Plaskett announced the visit in a news release Wednesday.
Gov. Mapp will testify before both Senate and House committees visiting, according to Plaskett.
"I look forward to testifying alongside him, the governor of Puerto Rico and the resident commissioner of Puerto Rico on 'Hurricane Recovery Efforts in Puerto Rico and the U.S. Virgin Islands,'" Plaskett said. "My office here in Washington has been working tirelessly to ensure that the USVI receives the maximum amount of aid needed and we welcome the support of the governor in that effort here on Capitol Hill."
Plaskett noted that Congressional delegations will visit both the V.I. and Puerto Rico "to view the devastation and let our fellow citizens know they are not forgotten." At the same time, she said, it is important for members of the V.I. Legislature on Capitol Hill, "telling the story of the Virgin Islanders who are still without power, have destroyed homes, and spotty telecom services."
"As relief efforts continue, power restoration in the USVI must be the top priority," the delegate said. "In addition, Democrats are committed to taking steps to rebuild infrastructure to 21st century standards so that communities in the USVI can withstand future storms."
"Finally, like other states and Puerto Rico, having both the Virgin Islands governor and the Legislature here in Washington, D.C., will be helpful in the fight for the recovery efforts for the USVI," she said. "Recovery and rebuilding efforts will require an extraordinary level of coordination and cooperation between the local and federal government. We have in this moment both an opportunity and a responsibility to ensure that the greatest good emerges from this calamity to our Virgin Islands. This is an opportunity to not just rebuild but to create an exponentially better Virgin Islands."