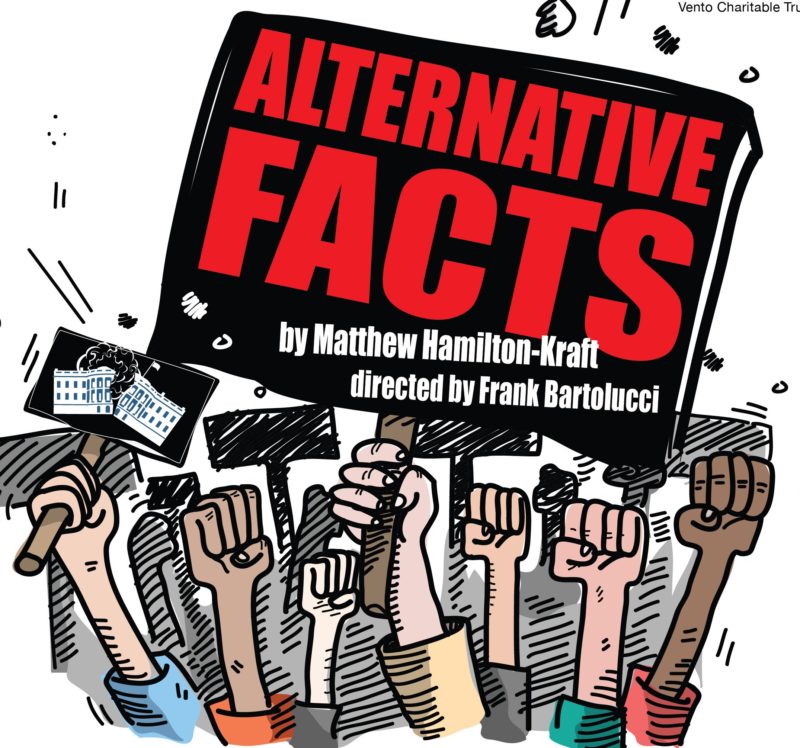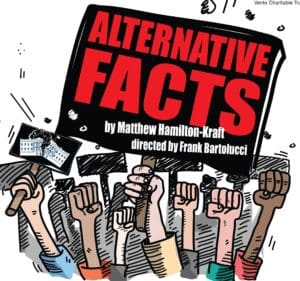 Pistarckle Theater is offering tickets for only $20 to see "Alternative Facts," a hilarious comedy by St. Thomas playwright Matthew Hamilton-Kraft.
In the lobby, theatregoers can power up their devices at the charging station, and enjoy reasonably-priced snacks and refreshments from the concession stand.
It has lowered its ticket prices for all six performances of this season's opening of a premier play to just $20 (open seating). Note: All existing subscribers should contact Pistarckle immediately to reserve special seating.
Due to current road conditions, there will only be six matinee performances: at 1 p.m. and 4 p.m., Saturday, Nov. 11 and Saturday, Nov 18. There will be two 2 p.m. performances staged on Sunday, Nov. 12 and Sunday, Nov. 19.
To Buy Tickets:
– Text Pistarckle your number [227-8451] and it will call back (for credit card sales only)
– Stop by the theater office between 9 a.m. and 5 p.m., Monday through Friday. (check, cash or credit card)
– Walk-ins: Box office opens for Saturday's performance by noon; and Sunday's performance by 1 p.m. (if space is available, open seating on all $20 tickets; accepting cash, check or credit card at door, too)
– Season Subscribers: Please contact us right away to reserve your special seating
– Email: marketing@pistarckletheater.com
Auditions for "The Best Christmas Pageant Ever"
There will be one more round of auditions for the holiday play. They will be held at 5 p.m., Monday, Nov. 13, at the theater. "The Best Christmas Pageant Ever" is a zany comedy where a misfit group of kids create havoc trying to put on a Christmas Pageant. It needs a fairly large cast of young actors ages 6-16. The show will run two weekends, December 7-17.