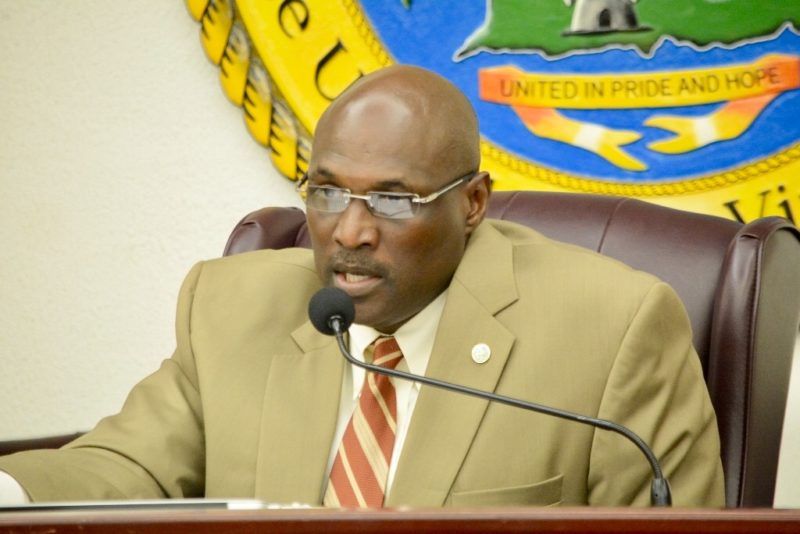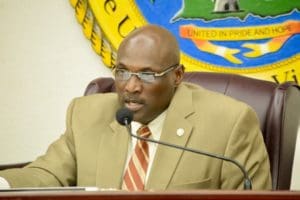 Virgin Island senators Thursday warmly received a request for a zoning use variance by the Seventh-day Adventist Church to allow a halfway house at 45-A Estate Glynn on St. Croix, but a request by Kenneth R. Lindquist to rezone 50 Estate Bo
etzberg on the east end of St. Croix to allow Cruzan Creations to move there ran into opposition.
The Department of Planning Resources gave its recommendation to the Seventh-day Adventist request but recommended against the Cruzan Creations request, which was presented by James Hoffman. The senators took no action on either request.
The Seventh-day Adventist property has a two-story residence currently being used as a halfway house with two residents. It has been operating as a halfway house for three years without any problems, but according to Ezra Celestin, who represented Adventist, the church learned it did not comply with zoning laws when it tried to get a building permit from the Department of Natural Resources and the church's intent now is to bring it into zoning compliance.
Celestin told the senators the house needs to have about $140,000 in renovations work done and then it will be able to house 12 residents in six bedrooms. He said the work would not begin until the zoning request was approved. Celestin said the purpose of the halfway house was to give shelter, food, educational opportunities and hope to people recently released from prison, and to homeless vets.
Sen. Novelle Francis, a former police commissioner, said recidivism – when inmates are released, then re-offend and return to prison – was a major problem in the territory, and he offered to help the effort in any way he could.
Celestin told the senators, "If we can save one person, it was worthwhile. And, we know, we have saved countless individuals."
Lea LaPlace Matthews of the Department of Natural Resources said her department recommended approval of the Adventist's request, but did not recommend a zoning change for the property owned by Cruzan Creations Lindquist. She said a zoning change to the property on the East End Road would allow a gas station to be built there. The property is just east and across the street from Tide Village gas station.
Hoffman said it did not have to be a zoning change. He said Lindquist would be happy with a land-use variance that just allowed a low intensity business. He said he would not be happy with a gas station there either. Cruzan Creations is a retail and wholesale custom printing business. Lindquist, who bought the land in 2011, wants to relocate his business there as well as adding two dwelling units, one for his family.
Cruzan Creations has been in business since 1981. It was originally in Gallows Bay but in recent years has been located in the Pan Am Pavilion. Hoffman said it has been closed since Hurricane Marie, when there was a break in.
Most senators expressed some positive sentiment.
"I would love to see this project go forward," Sen. Brian A. Smith said. "This would bring commercial activity to the East End and the East End needs it."
Hoffman assured senators that traffic to the business would be light, with no big trucks. No neighbors had complained about the proposal, he added.
Lindquist has been trying to get approval for a business on the property since 2014.
However, many of the senators were concerned about a covenant on the property deed saying no business could be established there. If the Senate approved the proposal, Sen. Jean Forde said, "There is a strong possibility that we may be acting contrary to law."
Sen. Positive Nelson, however, disagreed. He said the covenant was a concern for private parties that could be settled in court if necessary. He said the covenant was not a concern of DPNR's or the senate. The property has 300 feet of frontage on East End Road next to a property where old, large junk vehicles are stored. Nelson said he was disgusted by what was happening on that property. He said the government should go after that property owner, not hinder this proposal.
The hearing was held at the jury assembly room in Superior Court on St. Croix. Sen. Neville James thanked Senate President Senator Myron Jackson for holding the meeting on St. Croix even though the legislative building on St. Croix was unusable. James pointed out that the legislative building was flooded, not during the hurricanes but 10 days after, when an all-day rain flooded Frederiksted.