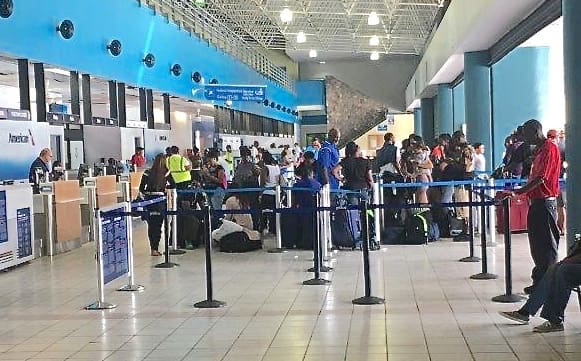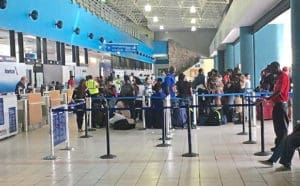 Dear Source:
In the month of September, the territory was hit by two catastrophic hurricanes that caused destruction on the islands of St. Croix, St. John, St. Thomas and Water Island in the U.S. Virgin Islands.
During Hurricane Irma, the Cyril E. King International Airport on St. Thomas sustained severe damage to its terminal. The category five storm's furious winds collapsed the ceiling and knocked down signs and counters and the pounding rain caused flooding in the departure area. It has been the busiest airport in the territory serving passengers from the U.S. mainland, Puerto Rico and other Caribbean destinations.
In 2015, the Virgin Islands Port Authority had planned to upgrade the two current airports in the territory. The authority officials said the expansion cost for the St. Thomas airport would be $70 million and $25 million for the St. Croix airport. But things might change after the hurricanes damaged the both facilities.
Before hurricanes Irma and Maria devastated the territory. A few passengers who traveled to St. Thomas wrote about their experience at Cyril E. King International Airport on Google Maps. Some said it is a good small airport and others said it was crowded with limited options.
Tourism is the largest export sector and helps to diversify the Virgin Islands economy and is down now because of this year's active hurricane season, which caused many people who worked in the industry to lose their jobs after some hotels, mainly on St. Thomas, were affected and are closed, and some taxis are damaged. The recovery hasn't ended, but cruise ships are returning slowly. In October, Governor Mapp announced that the territory will see more cruise ships in the storms wake, and last week Tourism Commissioner Beverly Nicholson-Doty met with Spirit Airlines to increase flights to the capital island of St. Thomas in February 2018.
My expansion plan for the Cyril E. King International Airport is to put a passenger waiting/gate area with more options on the second floor and move the airport offices to the third floor. I think it will attract airlines that aren't currently present in the territory. Then bring jet bridges to protect passengers from the rain when departing or arriving on the plane. We have to make our visitors feel comfortable to return again. The U.S. Virgin Islands is one of the top places to vacation in the Caribbean, and the hurricanes didn't move them from the list. We will work together to rebuild our islands infrastructure stronger for future hurricane seasons.
Thank you and God bless the people of the Virgin Islands.
Sean Connor Jr., St. Thomas