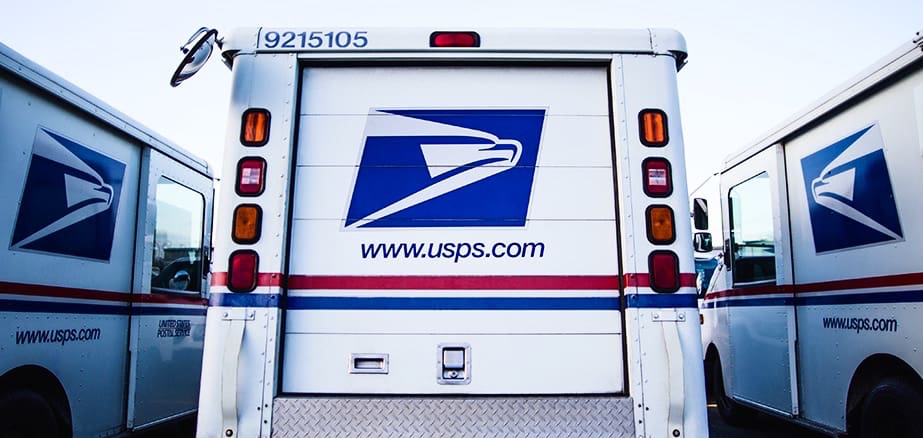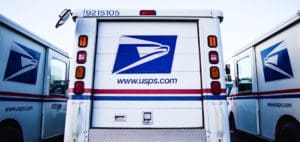 St. John residents hoping to send out holiday greeting cards had reason to gnash their teeth until Tuesday. That was the first day the post office in Cruz Bay was able to sell stamps since Hurricane Irma struck on Sept. 6.
The post office had plenty of stamps on hand, according to one employee; the problem was that a software glitch prevented the registers from processing stamp sales. Postage for packages could be processed without a problem.
The day before the repairs to the registers were completed, the line at the service window in Cruz Bay came to a standstill for 20 minutes as one clerk hand-processed a stack of envelopes for a customer. On Tuesday, after the repairs to the registers were made, the line was considerably shorter.
Electricity
Crews from WAPA and BBC installed 40 transformers in the past several days and were anticipating the arrival of 50 more, according to Steve DeBlasio of the Bloomberg Group.
DeBlasio told residents who gathered for the Wednesday morning community meeting that crews needed 195 more transformers to complete the task of bringing power to "100 percent of the residences [on St. John] that can accept power."
All businesses in Coral Bay were now connected to the grid except for one restaurant, which had a compromised underground cable, DeBlasio said.
Debris Removal
Contractors working with the U.S. Army Corps of Engineers have removed 27,000 cubic yards of hurricane debris from piles left within 10 feet of public roadsides on St. John, according to Capt. Curtis Duke of the U.S. Army Corps of Engineers.
Ceres, the prime contractor for the job, will make three passes along primary and secondary public roads to remove debris that is not common household waste. Ceres had completed about 30 percent of its second round of collections throughout the island, Duke said.
Residents who have concerns about debris removal in their neighborhoods can call the Corps of Engineers hotline at 340-643-3296 and specify that they're calling about St. John, he added.
Island Assessment
Canvassers, who have visited every residence on St. John, are on their final week, according to Jordyn Aldrich of Global Disaster Immediate Response Team, locally known as "DIRT."
The teams have collected 4,759 surveys since October, visiting each residence several times. The data they've collected have generated great interest from multiple public and private agencies.
Following Hurricane Irma, DIRT sent out teams of two to assess the needs of individuals within their neighborhoods. On their first passes, the teams identified damaged and destroyed homes and forwarded the information to agencies and NGO's that could offer aid.
On subsequent visits, they worked with government agencies and NGOs to distribute 17,000 donated items and information from FEMA and SBA.
As they moved throughout neighborhoods, teams set "pins" to help first responders locate each home on satellite maps and collected data on residents' specific issues, such as whether someone was wheelchair-bound or dependent on medication.
Once compiled, the data will go out VITEMA and everyone who has a stake in the long-term recovery of the island, according to Aldrich.
Boats
The Coast Guard has been working with boat owners who applied for "special consideration" to get assistance removing their sunken and beached vessels.
"We're not destroying these boats but giving them back to their owners," said public information officer Buddy Dye.
Coast Guard Operations Section Chief Rafael Shamilov said 15 boats had been returned to owners on St. John, six of them on day before the community briefing. Two boats that the Coast Guard was unable to remove successfully were being stored on a barge in Cruz Bay.
Bridgette Brown, deputy operations branch director for St. John, said the Coast Guard had approved eight more boats for special consideration, and she hoped there would be more before they are through.
The Coast Guard has identified 126 disabled boats on St. John, not including those in National Park waters. Boat owners are still encouraged to contact the Coast Guard to discuss their plans for their vessels by sending an email to usvi_esf10@gmail.com. The ESF 10 designation refers to a mission to contain hazardous materials, such as oil and gas, that can harm marine life.
Brown said the Coast Guard crew was especially pleased Tuesday to have safely removed Mumbo Jumbo, a sailboat whose mast became entangled in the utility wires when it went aground on the beach in Cruz Bay.
The Coast Guard will soon have the use of a second crane and crew to remove stranded and sunken boats, according to Brown. One salvage barge is now starting operations in Great Cruz Bay, and after work is completed there, will move on to Chocolate Hole and then to Coral Bay.
Fire Services in Coral Bay
The Fire Department in Coral Bay is still occupying its temporary location in Calabash Boom. Residents can contact the Fire Department on Coral Bay by calling directly to 877-521-0811, or by contacting VITEMA at 776-9110, or dialing 911 from a landline.
Hazardous Waste
Wendy Adams of the EPA said the agency has designated the fire station in Coral Bay as a second drop off location for the disposal of hazardous household materials on Saturdays only from 10 a.m. to 2 p.m.
The collection center at Myrah Keating Smith Community Health Center is open Monday through Saturday from 7:30 a.m. to 4 p.m., and on Sundays from 10 a.m. till 3 p.m. Further details , call the EPA's free hotline at (888) 238-7626 or email www.epa.gov/hurricane-maria.
St. John Community Foundation
The St. John Community Foundation will elect its board members on Dec. 28, according to executive director Celia Kalousek.
The foundation has formed working committees to coordinate volunteers and donations for the island of St. John.
FEMA and SBA
The Small Business Administration announced at the community meeting that it had approved $186 million in loans for disaster survivors throughout the Virgin Islands.
Kevin Stewart, FEMA's new division supervisor on St. John, announced that FEMA has processed 2,812 registrations on St. John and has approved monetary awards totaling almost $4.7 million for St. John residents.
FEMA and SBA staff in Cruz Bay and Coral Bay are meeting with 80 to 100 visitors daily, many of whom come in with questions about programs or to provide additional documentation for their applications.
Between 9 a.m. and 2 p.m. Saturday, attorneys will be available in Cruz Bay Disaster Recovery Center to meet with residents about hurricane-related legal matters. Entrance to the center is located behind the Legislature Annex.
V.I. National Park
Darrell Echols, acting superintendent of the VINP, said the last of five incident management teams has left St. John. Since Hurricane Irma hit, 445 people from the National Park Service, the Forest Service, and Department of Fish and Wildlife have been deployed to St. John.
All trails, roads and beaches within the park are now open, although amenities are limited. On Tuesday, December 26, the Visitors Center in Cruz Bay will reopen to provide information to visitors.
Santa Comes to Cruz Bay
The Bloomberg Group is partnering with Caneel Bay to provide gifts for the annual Christmas Eve Party in Frank Powell Park in Cruz Bay on Dec. 24. The party starts at 4 p.m., and the gift giveaway begins at 6 p.m.
Shared content for Virgin Islands Source and St. John Tradewinds.