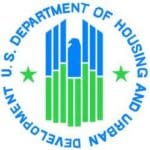 The U.S. Department of Housing and Urban Development (HUD) has announced it is giving $1,435,614 to assist low-income persons living with HIV/AIDS and their families in the U.S. Virgin Islands. The funding announced on Friday is offered through HUD's Housing Opportunities for Persons With AIDS Program (HOPWA) and will provide a combination of housing assistance and supportive services for this vulnerable population.
"We know there's a strong connection between health and stable housing. Having a place to call home can make a world of difference to someone who is trying to not only manage their health but also to avoid experiencing homelessness," said HUD Secretary Ben Carson. "These grants will assist our partners on the ground who provide housing and care for low-income persons living with HIV/AIDS."
"These grants provide our partners with resources and services crucial to helping low-income persons and families living with HIV/AIDS have a place to call home," said Denise Cleveland-Leggett, HUD Southeast Regional administrator." Knowing that you have a place to call home makes a significant difference in the well-being of those with HIV/AIDS and provides much needed hope to those who might otherwise end up homeless on the streets."
HUD is renewing funding to Methodist Training & Outreach Center Inc. The HOPWA permanent supportive housing grant of $1,435,614 will continue providing a continuum of housing assistance ranging from emergency to permanent housing, for persons living with HIV/AIDS. The program represents a unique partnership between community-based, faith-based and governmental agencies.
This program targets many populations, including the chronically homeless, rural and minorities. Annually, the program will support 23 master-leased units, short-term rent, mortgage and utility assistance to 14 households, comprehensive supportive services and case management to 48 households.
Research shows that a stable home is critical to the well-being of persons living with HIV/AIDS, and results in better health and reduced transmission of the disease. In addition to housing assistance, these local programs will provide access to supportive services such as case management, mental health services, substance abuse services, and employment training.
The combination of housing assistance and supportive services are critical in sustaining housing stability, promoting better health outcomes, and increasing quality of life, which promotes self-sufficiency efforts for those able to transition to the private housing market.
Since 1992, HUD's HOPWA Program, managed by the Office of HIV/AIDS Housing, has provided national leadership and resources that support the development and operation of high-quality supportive housing programs.
More information on the HOPWA program is available at https://www.hudexchange.info/programs/hopwa/.