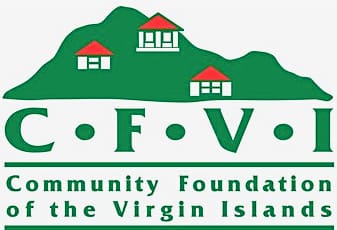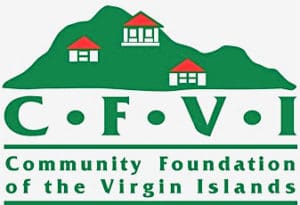 More than half of the initial $2 million pledged by the Stephenson family for hurricane relief and recovery efforts is being allocated in an initial series of grants to entities serving the Virgin Islands community in the areas of healthcare, education, and social services, according to the Community Foundation of the Virgin Islands.
Through the HelpUSVINow! Fund at the CFVI, $1.2 million in grants is being awarded to the following recipients:
– $25,000 to Family Resource Center to support ongoing relief supply distribution and services,
– $25,000 to Women's Coalition of St. Croix to support relief efforts including supply distribution and disaster crisis counseling,
– $50,000 to Patient Assist VI to continue its emergency prescription program for patients in need,
– $50,000 to VI Partners for Healthy Communities to support primary health care and social services delivery to underserved individuals,
– $150,000 to the University of the Virgin Island's School of Nursing to replace simulation lab equipment and support continued on-island training for aspiring nurses,
– $200,000 to Cancer Support VI to support the healthcare needs of cancer patients, including transfer to healthcare facilities in the mainland as needed,
– $700,000 to support capacity, structural, and educational needs at the four largest private schools in the Territory: Antilles School; Gifft Hill School; Good Hope Country Day School; VI Montessori School and Peter Gruber International Academy.
Recognizing the massive humanitarian challenge facing the U.S. Virgin Islands as it recovers from the devastating impact of hurricanes Irma and Maria in September, the Stephenson Family, under the leadership of longtime St. Thomas resident Richard J. Stephenson, announced in October a pledge of $5 million in relief funds to assist with the islands' recovery. Two million dollars was funded immediately, with the additional $3 million pledged as a matching fund to encourage other donations to the Community Foundation of the Virgin Islands for hurricane recovery. Donations can be made online at www.EDCReliefandRecovery.org. Tax benefits may accrue.
The Stephenson family's relationship with the U.S. Virgin Islands dates to 2003 when they launched International Capital & Management Company, an EDC company that today employs more than 130 people. Since then, they have been champions and financial backers of community events such as "Jazz in the Park" and scores of local charities such as CFVI and the V.I. Cancer Support Fund. The family recently launched a new private investment entity on St. Croix called International Private Bank, which is in the process of becoming fully operational in the next few months.
More information can be obtained and donations made at:
– www.EDCReliefandRecovery.org or call Katrin Bradell, CFVI Development Director at 340-774-6031 or katrinb@cfvi.net.
– Checks can be mailed to CFVI, P.O. Box 11790, St. Thomas, V.I. 00801, with the memo: HelpUSVINow!