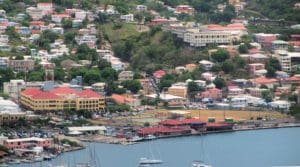 Dear Source:
Charlotte Amalie is the capital and the largest city of the U.S. Virgin Islands. It is known for its Danish colonial architecture and is home to many stores with duty free shopping. The city has a population of over 20,000 people making it the most populated area in the Virgin Islands archipelago.
It is more than three months since Hurricanes Irma and Maria hit and more assistance is needed. In Charlotte Amalie on the island of St. Thomas. Some lost their homes and many still don't have power. After storms, residents there felt forgotten and abandoned by America and hasn't given up. We can't forget our capital. It is one of the popular places people visit. The city doesn't have its own government, flag or mayor to represent it and I think we need to change Charlotte Amalie and the other districts in the territory. During the Danish time they called the city, St. Thomas, and then it was renamed to honor Charlotte Amalie of Hesse-Kassel who was a queen and the wife of King Christian V in Denmark.
Today, all of three main Virgin Islands have nicknames which were given by residents. St. Thomas is Rock City because it is rugged and hilly due to Crown Mountain the highest peak, St. John is Love City because it has less traffic and the people there show you love and St. Croix was named Twin City for its historic towns of Frederiksted and Christiansted which both have the same ending. I think Charlotte Amalie should have a nickname and be renovated by fixing the roads, painting the buildings and put a store or office in the abandon structures downtown for residents and tourists in the city. I pray Charlotte Amaliers and other people in the territory recovery from this year's active and destructive hurricane season. We will make it. VI Strong!
Sean Connor Jr., St. Thomas