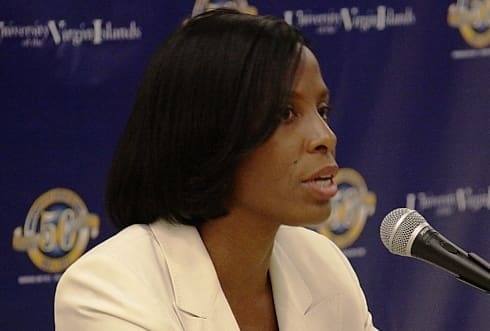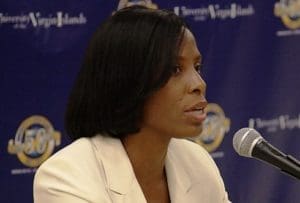 The House Democratic Steering Committee has recommended to the Democratic Caucus that Delegate Stacey Plaskett of the U.S. Virgin Islands be appointed to the House Transportation and Infrastructure Committee.
Rep. Nancy Pelosi (D-CA), the Democratic Party leader in the U.S. House of Representatives, announced the committee's action in a news release Thursday.
"Congresswoman Plaskett is a tireless champion for the Virgin Islands and for all Americans," Pelosi said. "Her courage and fierce voice following the devastation of Hurricanes Irma and Maria will be an essential addition to the Transportation and Infrastructure Committee as they continue their important work."
Pelosi said Plaskett understands the need to not only rebuild, but to expand and modernize the country's vital infrastructure everywhere in America and in all U.S. territories.
"She will be a strong, energetic leader in Democrats' fight to secure needed investments that grow our economy and support every American across the country," Pelosi said.
Plaskett, an attorney from St. Croix, has served as the V.I. representative to Congress since January 2015. She serves on the House Committee on Agriculture and the House Committee on Oversight and Government Reform. She is also a member of the Congressional Black Caucus, the New Democrat Coalition, and the Congressional Caribbean Caucus.