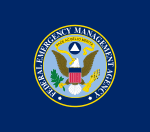 The last day to visit the Disaster Recovery Center (DRC) at the former Scotia Bank in Charlotte Amalie, St. Thomas will be Saturday, Jan. 27.
After that, hurricane survivors on St. Thomas can check on the status of their FEMA claim in Charlotte Amalie at the DRC in Tutu Park Mall.
Survivors can also continue to get answers to questions by calling 800-621-3362 or going online to www.DisasterAssistance.gov.
Individuals who have a speech disability or hearing loss and use TTY should call 800-462-7585 directly. Those who use 711 or Video Relay Service (VRS) may call 800-621-3362.
For questions about low interest disaster loans for homeowners, renters and businesses, the U.S. Small Business Administration (SBA) customer service number is 800-659-2955.
DRCs across the territory assist survivors of hurricanes Irma and Maria by offering in-person support to individuals and businesses who experienced damage from the hurricanes. FEMA and SBA specialists are available to help those requesting information about the status of their FEMA claims or SBA loans.
The following DRCs on all three islands are open from 8 a.m. to 5 p.m., Monday through Friday; and 9 a.m. to 2 p.m. on Saturday
St. John
Cruz Bay at the U.S. Virgin Islands Legislature, St. John Annex, 1D Cruz Bay
St. Croix
Frederiksted at the Rotary Club West, 40 KA-KD Estate LaGrange
Christiansted at the Old Post Office Building at Church and Company streets
St. Thomas
Charlotte Amalie at Tutu Park Mall, 4605 Tutu Park Mall, Suite 233