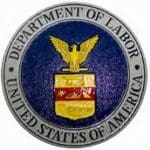 The Extended Benefits (EB) program was established to pay benefits during periods of high unemployment to workers (including benefits payable to federal civilian employees and to ex-servicemen) who have exhausted their basic entitlement to regular state and federal unemployment benefits. The program begins with the third week after a week for which there is a Virgin Islands "trigger on" indicator. Hence, ib /december 2m 2017m VIDOL officially triggered on the EB program.
The EB program only "triggers on" when the rate of insured unemployment equals or exceeds 120 percent of the average of such rates for the corresponding 13-week periods ending in each of the preceding two calendar years, and the rate equals or exceeded 5 percent. As a result, claimants may be entitled to up to 13 weeks of additional compensation, according to a Friday press release from the Virgin Islands Department of Labor.
Claimants may be entitled to extended benefits (EB) if they:
▪ Are unemployed.
▪ Able, available and actively seeking work.
▪ Have established eligibility for state or federal unemployment compensation and have exhausted those benefits.
▪ Do not have available regular benefits under the unemployment compensation laws of any state, the Virgin Islands, Canada or the United States.
▪ Have met the eligibility requirements of the law and are not disqualified.
▪ Have a benefit year that ends within an Extended Benefit period. ▪ Have been paid in the base period of a regular benefit year wages for insured work equal to at least 1-and-1/2 times the wages paid in that calendar quarter of the base period in which such wages were the highest.
When will Extended Benefits start?
▪ The first compensable week payable in the Virgin Islands became effective with the week beginning Dec. 17, 2017.
▪ Payments may be made only during an EB period.
How do claimants apply for Extended Benefits?
▪ Eligible claimants will be notified by mail.
Additional press releases on Extended Benefits and the roll-out of the EB program will be forthcoming.