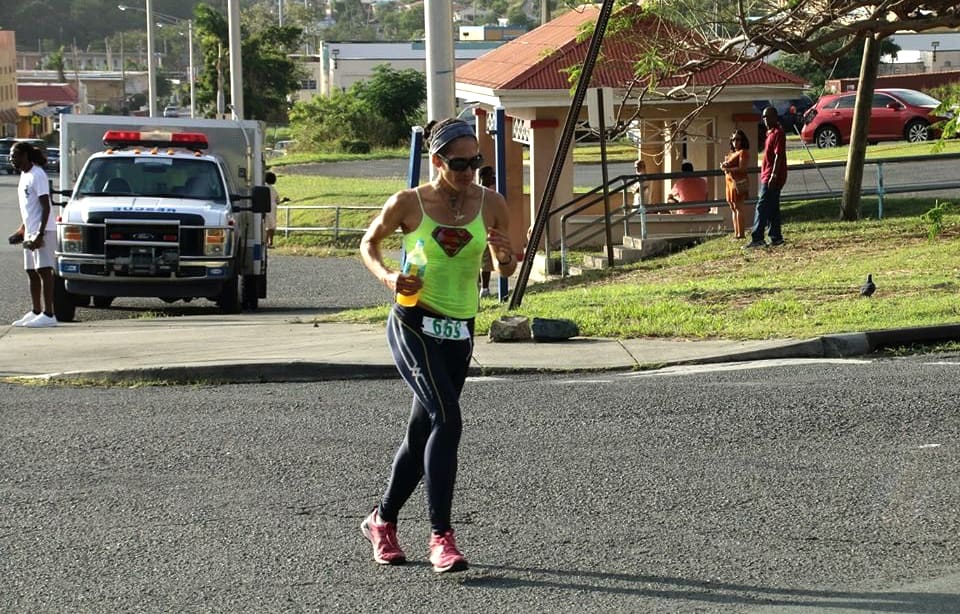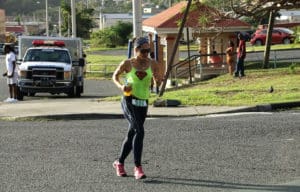 In the aftermath of Hurricanes Irma and Maria, St. Thomas resident Ruth Ann David didn't have as much time to prepare for the 38th Annual Women's Jogger Jam as she has for races past. But the lack of training didn't deter David from winning the race Sunday for another year in a row, nor did it stop her daughter Shiah from taking second place.
"There's been a lot to deal with this year," David said. "So, I haven't been training as much because really, it is hard to put your mind to something like this when there are other things you have to think about."
David won the women-only race, a two-mile trek around Schneider Regional Medical Center and back, in 12 minutes and 40 seconds, with her daughter behind at 13:28. Coming in third this year was Jenny Martin, with a time of 13:42.
The race is put on each year by the St. Thomas Association of Roadrunners and sponsored by the Fruit Bowl and Family Resource Center.