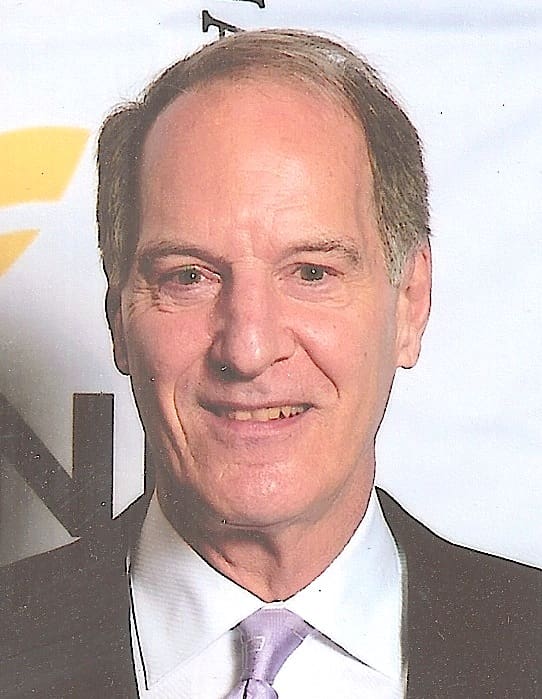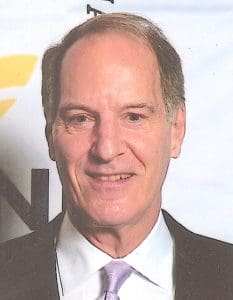 National Geographic sponsors a tour, "The Holy Land: Past and Present." The tour is explicitly political. After visiting a site, two guides, one Israeli and the other Palestinian, explain: Here is the Israeli narrative. Here is the Palestinian narrative.
It is an extraordinary experience, one in which people say, "Gee, I don't know what side to be on anymore," and the guides explain, "The point isn't about taking sides, it is about understanding how we got to where we are."
History is center stage in all of this, in this case including reliance on various versions of ancient history to justify a position. But, more relevant, recent history, going back to the 1920s when the Zionist slogan was "A land without people for a people without land," a slogan that was very catchy, but ignored certain facts. As Lord Curzon pointed out to the British government, which had responsibility for Palestine, "I've been out there, and I'm pretty sure that there are people there."
And so we ended up where we are.
In our country, there are also competing narratives about our racial history. Like much else, these narratives have become more polarized in recent decades. And, as the field of history has painted a very different picture of that history, one that takes a lot of the shine off the Shining City on the Hill, it has become necessary for certain groups to dismiss history completely.
"We don't want to hear it." And, in the age of social media and the Internet, it's easy to find a source that will confirm your views. Consequently, history becomes just another version of "he said/she said."
For much of American history, the narrative on race was essentially the white narrative. It went something like this: There was slavery. It wasn't so good, and there were some mean slave owners. But it did provide black people with housing and work. To justify slavery, and explain away the mean owners, black people had to become inferior. So, in addition to an economic system, there was a social – and then a religious – justification for slavery.
Then there was the Civil War, which had something to do with slavery, but was more about "state's rights." The South, which had seceded, and its leaders, who had committed treason, fought hard and honorably, but lost to the overwhelming power of the more industrially advanced North, whose generals were needlessly cruel and destructive.
Then, after the war, there was something called Reconstruction, where liberals turned over the South to illiterate black people, who made a mess of things until the whites were able to regain control and straighten things out, imposing a system called white supremacy, which worked really well until troublemakers started the civil rights movement, and got black people all stirred up.
Then, things really went haywire. Black people all either got on welfare and food stamps, got free housing, or took all of the good jobs away from white people through something called "affirmative action," As a brilliant graduate student at the University of Texas claimed, yes, maybe slavery wasn't so good, but affirmative action is just as bad, and we have to get rid of it.
During this period, the Republican Party stepped in to protect the rights of these aggrieved white people, starting with the so-called Southern Strategy, which made clear that white people in the South had nothing to be ashamed of, and should be proud of their heritage. So, to make this point, Ronald Reagan launched his presidential campaign in Philadelphia, not the one in Pennsylvania, the birthplace of liberty, but Philadelphia, Mississippi, where three civil rights workers were murdered, and the killers got away with it. And, in ensuing years, not to leave the white North out, we had the Willie Horton campaign of 1988 and a whole roster of legislative campaigns premised on white victimization.
It would not be fair or balanced to ignore the Democrats who played the game, specifically Jimmy Carter who defended the racial purity of white neighborhoods, and Bill Clinton, the big friend of black people, who, as governor, rushed back to Arkansas to preside over the execution of a black man, just to make sure that white voters knew where he stood.
And the downward slide continued right up to the calamitous present, with few moments of respite, one of those being the honorable performance of John McCain against Barack Obama, and culminating in the openly racist and nativist campaign of Donald Trump.
During this entire period, there was an alternative narrative developing, as historians reconstructed the past to discover what really happened. That more recent narrative has produced irreconcilable differences that play out in political campaigns, the debate over monuments and a range of other activities. It is discussed in Part Four.
Part Four: Black History Reconsidered. Starting in the 1950s, historians began to question the "standard" history of race in our country. That history, benign slave owners, happy slaves, a misguided civil war, failed reconstruction, and the return to a more stable racial hierarchy, was rejected and replaced by a far less generous picture of our shared history.