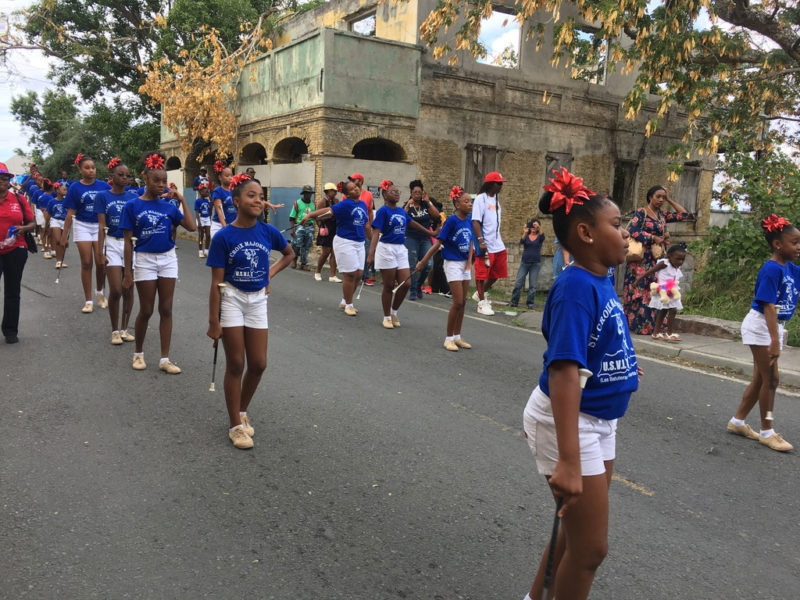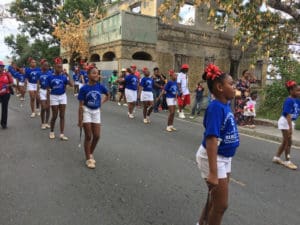 Majorettes joined colorful floats and local dance groups Sunday to celebrate the 175th anniversary of Dominican independence. They marched up King Street and into Canegata Park where vendors waited with tents stocked with food, drinks and various goods for sale.
The crowd grew as the ninth annual Dominicanos Parade came to an end and people of all ages gathered in Canegata Park to eat and socialize. Children played on the playground as adults inspected the floats.
Many attendees wore colorful, coordinated outfits to celebrate the occasion. Red, white and blue, the colors of the Dominican flag, were the colors of the day. The Dominican, Virgin Islands and United States flags were prominently displayed throughout the park.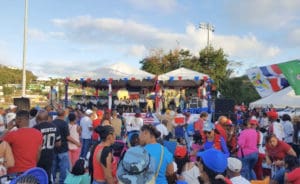 As evening approached, organizers quieted the crowds and guest speakers shared stories of the history behind the hard-won Dominican freedom. During the presentation, which was shared in both English and Spanish, Gov. Kenneth Mapp joined the guest speakers on stage. Attendees included Commissioner Pedro Cruz, St. Croix Administrator Stephanie Williams and the visiting governor of Santo Domingo.
The celebration was the 9th annual Dominican Parade and organizers promised an even bigger event next year to mark the 10th anniversary of the parade.