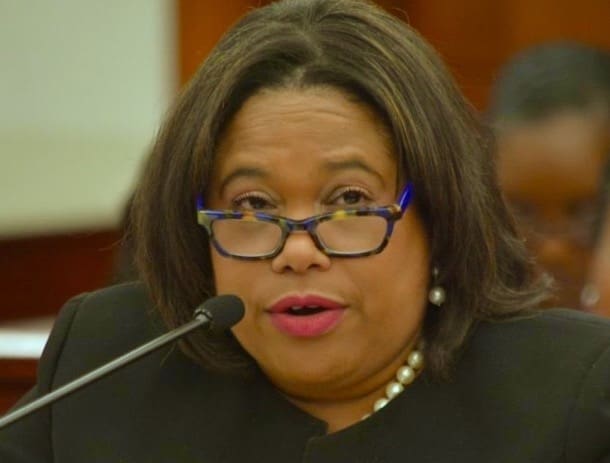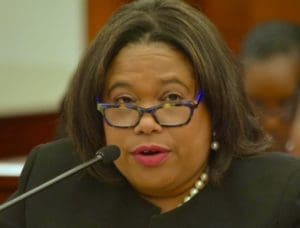 While available flight capacity to St. Thomas is down almost 50 percent from the year before, and St. Croix capacity is down 15 percent, Tourism Commissioner Beverly Nicholson-Doty said there is good news.
Testifying Friday before the Senate Committee on Economic Development and Agriculture, she said it is beginning to bounce back.
"Beginning May 24, Spirit Airlines will launch new nonstop service between Fort Lauderdale-Hollywood International Airport and St. Croix's Henry E. Rohlsen Airport. The service will run three times per week on Tuesdays, Thursdays and Sundays."
"In the coming months, Spirit Airlines, Delta Air Lines and JetBlue Airways will be expanding their service to St. Thomas," she added, "and in April, United Airlines will resume service to St. Thomas from Washington, D.C.; Newark, New Jersey; and Houston."
Her good news in the morning session of the meeting was tempered by the testimony of L. Damian Cartwright, assistant executive director/director of engineering at V. I. Port Authority(VIPA), in the afternoon.
"Cyril E. King Airport was the most severely damaged VIPA-owned facility," Cartwright said. "The entire roofing membrane was destroyed and windows were blown in, which led to extensive flooding and destruction of property."
The VIPA sustained more than $85 million in hurricane-related damages to its port facilities, according to Cartwright.
"Despite the damages, most ports were reopened shortly after both storms to enable emergency personnel and supplies to arrive in a timely manner into the territory. Commercial travel and commerce within the U.S. Virgin Islands resumed in record time," he said.
However, he projected that the St. Thomas airport would not reach its pre-hurricane status, and the roof work would not be complete until late October or early November.
Sen. Janette Millin Young said, "That is too late" for vendors and operators at the airport.
Cartwright said the work was being done in phases and that some top priority areas would be finished sooner.
Sen. Tregenza Roach expressed concern about bringing the territory's airports to pre-hurricane status when plans are to modernize them.
"It makes me wonder if we are missing opportunities," he said.
Cartwright said the insurance policy was explicit in what could be done, but the authority was keeping in mind work to be done in the future as it is doing the present work.
The Henry E. Rohlsen Airport on St. Croix reopened to commercial traffic Oct. 5. The terminal's roofing was damaged during Maria.
Lemartec, the contracting firm VIPA has hired to oversee its recovery effort, would have a task order for repairs still needed there at the beginning of next month.
VIPA has insurance limited to $60 million dollar per incidence. Even though this would mean coverage of $120 million, Cartwright could not say whether all the $85 million in damage to port facilities would be covered. He said that was still being negotiated.
Cartwright also reported that both the U.S. Customs building and VIPA's administrative offices at the Loredon Boynes Sr. Dock and the Victor Sewer Marine Facility, Crux Bay, St. John were destroyed. He said foreign vessels now travel to St. Thomas to clear customs, and this has been inconvenient for mariners. To accelerate the restoration, according to Cartwright, the buildings will be replaced with precast concrete structures.
On St. Croix, VIPA is proceeding with plans to develop the Gallows Bay marine facility into a passenger and luxury vessel seaport. Cartwright said construction of a passenger facility is underway and will be completed by December. All cargo operations will be directed to the south shore of St. Croix to the new Gordon A. Finch Molasses Pier cargo terminal upon completion.
Sen. Positive T.A. Nelson noted that the road in that area of Gallows Bay was in terrible shape, and some of the adjoining properties were rundown.
"It will be like putting new tires on a rusty car," he said.
Cartwright said VIPA hoped when the new facility is complete, private land owners in the area will want to develop the adjoining properties.