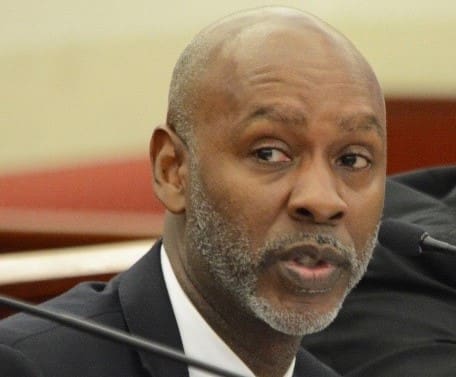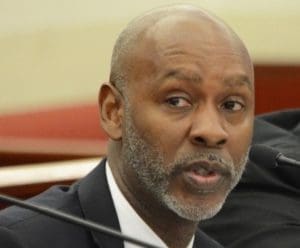 The V.I. Waste Management Authority's executive director, chief financial officer, and solid waste manager have all departed the semi-autonomous agency in the past two weeks, testimony at a District Court hearing revealed Wednesday.
VIWMA Engineering Director Tawana Albany Nicholas announced that she is Waste Management's interim director as of Wednesday. Roger Merritt, who was appointed the authority's executive director in November 2016, was gone as of Tuesday.
Merritt's departure, which VIWMA has not explained, came one week after the authority's chief financial officer, Diandre Attwell, left her post, and two weeks after its solid waste manager, Vincent Ebbesen, departed.
Wednesday's court hearing was held to hear testimony on the authority's progress towards closing the territory's landfills as mandated by federal consent decree, and how Hurricanes Irma and Maria have affected that progress.
Waste Management has been under a mandate to close the Bovoni Landfill on St. Thomas and the Anguilla Landfill on St. Croix for several years, but has justified a series of delays. The agency is charged with managing the territory's solid waste and waste water, and is the subject of three separate consent decrees.
"The court is not blind," District Court Judge Curtis Gomez said Wednesday.
Gomez made the comment twice, once to indicate VIWMA's leadership appeared to be missing in action, and again to note that managers left in place were short on answers with the 2018 Atlantic Hurricane Season set to start in June.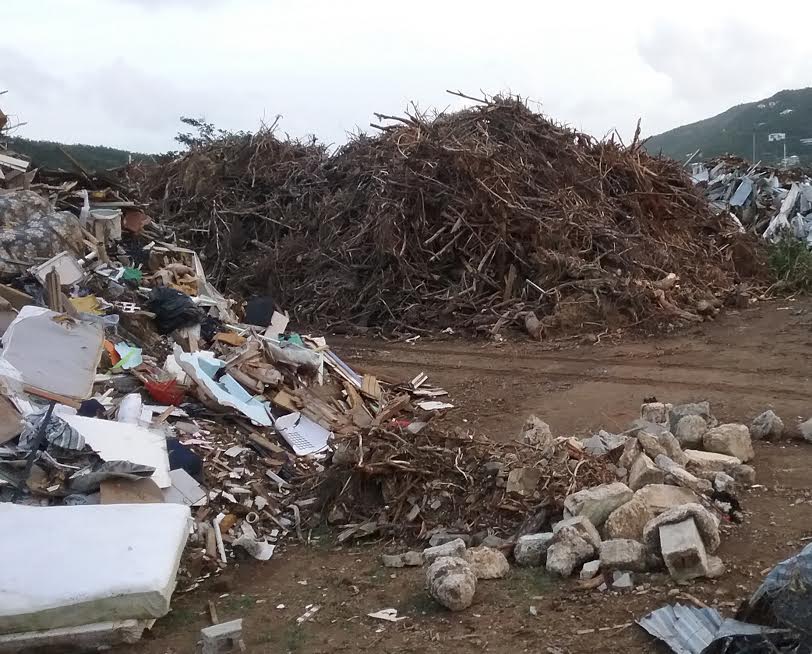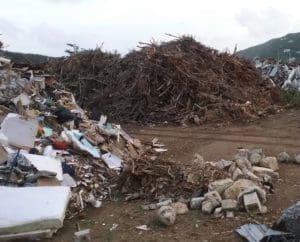 According to courtroom testimony, September's hurricanes have added 30 to 40 tons of storm debris to the V.I.'s landfills. Nicholas told Gomez Waste Management wants to talk to private landowners near Bovoni to acquire more acreage.
She did not provide details about the management of storm debris at Anguilla Landfill. When pressed by Gomez, she said the person to provide that information was Ebbesen, whose departure was revealed under cross-examination by federal environmental enforcement attorney Mark Gallagher.
Gallagher was trying to determine the status of an initiative to reduce the landfills' number of used tires, which can be insect breeding spots.
"Do you know how many tires are at each landfill?" Gallagher asked.
Nicholas said she did not.
"Who would know?" asked Gomez.
"The person who would know is no longer employed at the WMA," Nicholas said.
"Who would that be?" asked Gomez.
"Vincent Ebbesen was the solid waste manager," Nicholas replied.
When asked how long ago Ebbesen left the authority, she said, "approximately two weeks."
"Who is responsible for solid waste?"
"His direct replacement has not been identified," Nicholas said.
Nicholas's responses led Gomez to ask who is left in leadership positions at VIWMA.
"Are there any other directors or authorities who are no longer with the Waste Management Authority?" he asked.
"Our chief financial officer, Diandre Attwell," Nicholas stated.
"When was that departure?"
"Last week."
"So, the chief executive, the solid waste manager and the chief financial officer all left within the past two weeks?" Gomez asked.
"Yes," Nicholas said.
Gomez requested the names of those now in charge at Waste Management to find out how well the authority is meeting its consent decree mandates. The authority is holding grant monies provided by the U.S. Environmental Protection Agency, and some of those funds require obligations to be met.
Gomez also asked what plans VIWMA has to assure that scrap metal debris will not pose a hazard during the approaching hurricane season.
Gallagher told the court the authority's current plans on that front should address most areas of concern if carried out.
Gomez asked who developed those plans and Gallagher responded it was Merritt.
There was no clarity found at Government House regarding Merritt's sudden departure. Government House spokeswoman Sandra Goomansingh referred questions on the matter back to the VIWMA.
Alice Krall, Waste Management's public information officer, provided a statement from the authority's board of directors announcing Merritt's departure without any further detail.