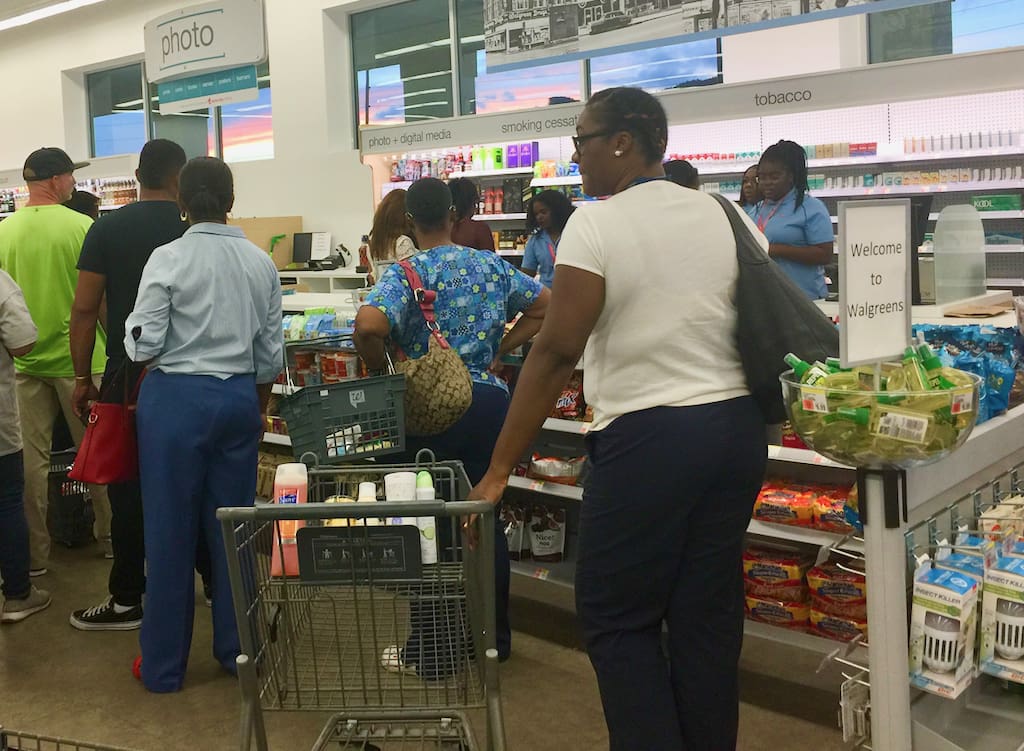 More than six months after Hurricanes Irma and Maria caused substantial structural damage to the pharmacy chain's only location in the territory, Walgreens on St. Thomas reopened Monday.
Throughout the day and into the evening, a steady stream of customers browsed the the newly refurbished store's well-stocked aisles.
The store, at 4030 Anna's Retreat on the northwest corner of Weymouth Rhymer Highway and Turpentine Run, reopened at10:30 a.m.
"Since opening our St Thomas store in 2013, we've had a strong commitment to serving the island's health care needs, which have never been greater than they are now," said Nivia Santiago, Walgreens regional vice president for Puerto Rico/Virgin Islands.
"Today, our employees are working tirelessly to provide medicines and everyday needs to our patients and customers during this critical time," said Santiago.